Explore Austin: where to stay, what to eat & the top things to do
A liberal oasis in a notoriously conservative (though fast-changing) state, Texas's open-hearted capital is thriving, luring creatives, tech pioneers, hippies and hipsters keen to tap into its laid-back, anything-goes vibe.
Key neighbourhoods in Austin
Downtown
Cranes are an ever-present fixture of Austin's compact CBD, where a smattering of historic buildings is dwarfed by an ever-growing skyline of shiny glass towers. Underlying the city's reputation as one of the US's drunkest towns, buzzing Sixth Street – also known as Dirty Sixth – is the touristy focus of Austin nightlife, lined cheek-by-jowl with raucous bars pulling in a young party crowd. This insalubrious strip harbours a few gems but more discriminating music fans wander north to the peerless clubs and venues of the Red River Cultural District.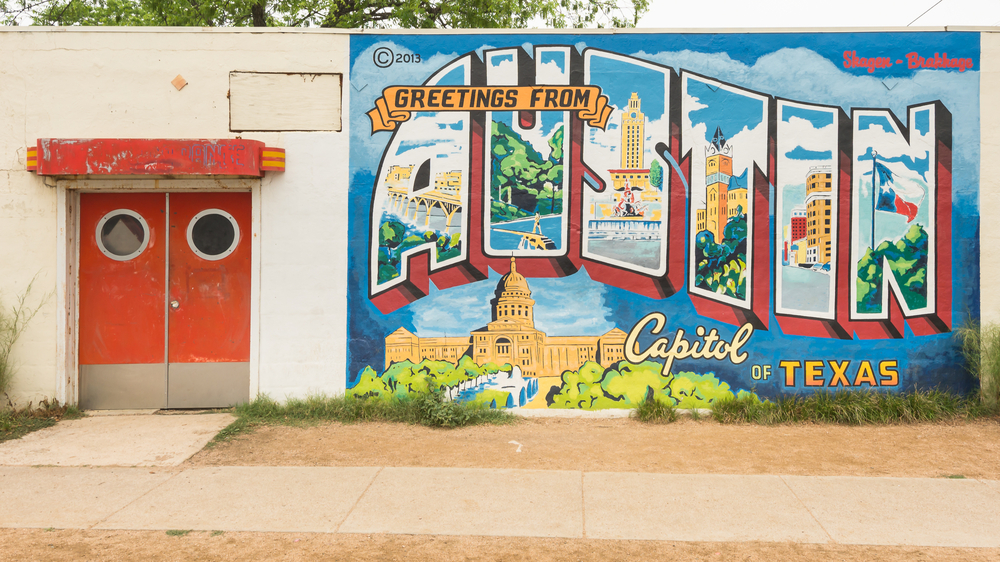 Steve Lagreca/Shutterstock
Also within walking distance, Rainey Street is Disneyland for drinkers: an enchanting stretch of residential 1930s bungalows converted into some seriously good bars, with ample patios and backyards prettily garlanded in twinkling fairylights.
Shoppers meanwhile should head west to the upscale boutiques of Second Street, and don't miss browsing the indy stores of West Sixth, on the western edge of downtown, also home to Wholefoods' original – and impressive – flagship.
The Texas Capitol & university quarter
One of the USA's wealthiest colleges, the University of Texas sprawls across a vast campus north of Downtown. This is Austin's museum quarter, where the collections of the Harry Ransom Center and Blanton Museum of Art display some of UT's astonishing riches, with two of the city's most important museums – the entertaining Bullock State History Museum and absorbing LBJ Presidential Library – nearby.
Sandwiched between UT and downtown, the colossal Texas Capitol is one of the city's grandest landmarks, set in verdant grounds.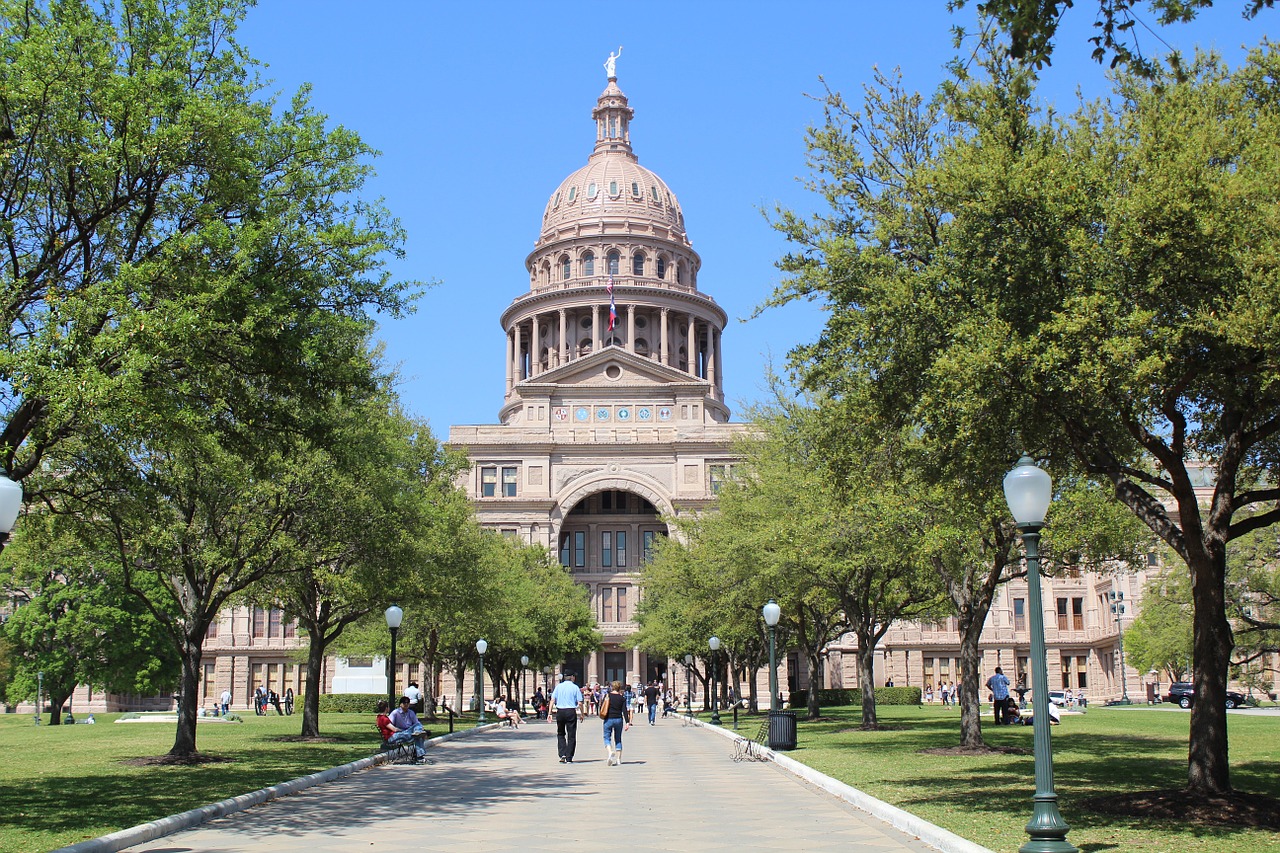 Pixabay/CC0
East Austin
East of busy Interstate 35, East Austin is one of the city's most diverse and attractive areas. Historically working class, peaceful Central East Austin has seen rapid gentrification in recent years, with hipsters flocking to its trendy bars and restaurants. Make time to explore the neighbourhood's black heritage, focused on the compact six-square-mile zone into which the city's black residents were forced to relocate in the 1920s.
South Congress & South Austin
Eastsiders may disagree but South Austin, the original epicentre of weird, still lays strong claim to be the city's coolest quarter. First stop should be bustling South Congress, an irresistible stretch of retro, neon-signed Americana, where kitschy cafés and vintage stores rub shoulders with smart boutique hotels.
With astronomical rent rises, SoCo has commercialized in recent years and locals argue that the Bouldin Creek area has held truer to South Austin's alternative vibe. Check out the quirky jumble of food trucks, street art and hippie stores along South 1st for a less manicured slice of southside charm.
South Austin's greatest joy, though, is Zilker Park, the inner city's favourite green lung and host to the annual Austin City Limits festival.
Ed Aves
North Austin & The Domain
Comparatively few tourists venture beyond the university to the unpretentious northside, perhaps the city's best-kept secret. Highlights include Burnet Road, one of the current hotpots for restaurant openings, and the vintage stores of North Loop – the best collection in the city.
The north is also home to the flourishing tech corridor – Austin's equivalent to Palo Alto – served by the massive Domain development, increasingly the city's alternative shopping hub.
The best hotels in Austin
Downtown Austin has seen a frenzy of hotel construction in recent years. Prince among the high-rises is the sleek, gleaming glass tower of the 37-storey Fairmont, which opened to the tune of a cool $370 million just in time for 2018's South by Southwest (SXSW). Rooms feature huge picture windows, while the palm-studded swimming pool terrace is a spectacular vantage point from which to drink in sunset views.
For a more villagey feel, opt to stay in the hipster enclave of East Austin, where the welcoming Hotel Eleven is an ideal base from which to check out the food trucks, trendy restaurants and craft beer bars between East 11th and Cesar Chavez. Stylish rooms are decked out in warm colours with super-comfy beds that swallow you up, and there's a convivial rooftop patio with glorious 360-degree views.
South Congress is another choice hunting ground for cool places to sleep, from the ultra-chic, minimalist South Congress Hotel to handsome Hotel San José, inventively repurposed from an old motor court and set amid lush greenery.
For a different perspective of Austin, head north to The Domain shopping centre, where the retro-themed Lone Star Court features cheerful motel-style rooms with big Smeg fridges and sit-outs with rocking chairs. There's live music on weekend nights, or you can shoot the breeze toasting s'mores around the fire pit – a taste of backcountry life in the big city.
The top things to do in Austin
This city Austin has its fair share of excellent museums, but with oodles of green space and endless Texan sunny skies – not to mention dozens of inviting bar patios and beer gardens – Austonian living is at least as much about the great outdoors.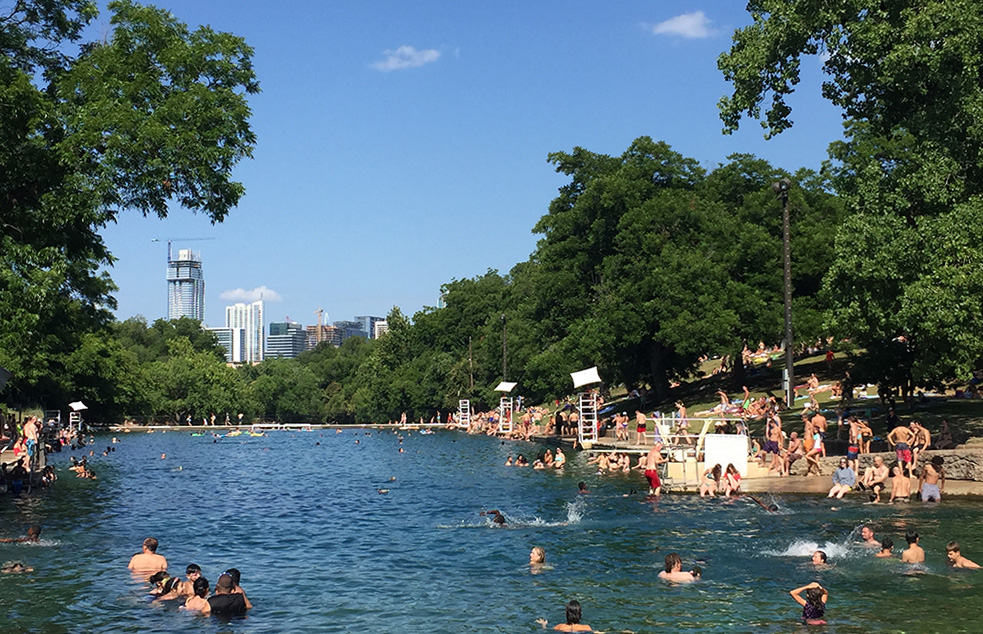 Ideal for a dip at any time – and blissfully refreshing on searing summer days – are the spring-fed waters of Barton Springs Pool, which keep a constant 20–21°C year-round. This huge swimming lake is particularly special during moonlit "free swim" when the crowds thin out and you can gaze towards the twinkling skyscrapers of Downtown.
One of Austin's weirder phenomena, the nocturnal spectacle of the world's largest urban bat colony taking flight, is equally unmissable. Between March and November, up to 1.5 million Mexican free-tailed bats shelter in the narrow crevices of the Congress Avenue Bridge, emerging at dusk to sortie en masse across Lady Bird Lake. Crowds gather along the bridge but for the best views rent a kayak or join a sunset cruise.
With more live venues per capita than any other city, Austin's music scene is unparalleled and supplemented by dozens of festivals through the year, including SXSW. From old-school honky-tonk saloons to up-and-coming indie venues, locking into the vibrant music scene is the surest way to get under the city's skin.
What to eat in Austin
Ceaselessly inventive, with farm-to-table a long-ingrained ethos, Austin's culinary scene is one of the most exciting in the US. Gourmet food trucks are an institution, and the city led the way in creating the global street food trend. In fact, you could happily spend a week here without ever stepping inside a restaurant.
One dish unites all Austonians in misty-eyed reverie: the breakfast taco. This sublimely simple snack – a soft, warm tortilla (flour or corn) topped with fluffy scrambled egg, cheese, tangy salsa and whatever else you choose to add – is an essential way to begin an Austin day.
There was once a time when unearthing the best Texas barbecue required a lengthy schlep out to the sticks. But no longer, for some of the most skilled pitmasters now ply their trade right here. Beef brisket – lean or moist, fatty or barky – and ribs are the cuts by which reputations live or die, but many smokehouses offer their own specialities, from carnitas and barbacoa to kielbasa and spicy jalapeño sausage. Heed the advice of barbecue king Aaron Franklin and try to avoid the temptation to overorder – not easy when you've been waiting in line three hours for the melt-in-the-mouth treats dished out at his award-winning eastside restaurant.
With upwards of fifty breweries, many with inviting taprooms, and good craft brews available in even the diviest of bars, beer is Austin's favourite tipple. Look out, though, for wines from the Texas Hill Country, just west of Austin, and remember that many bars offer a late afternoon/early evening happy hour – for who can resist a $4 margarita?
Want to know our favourite places to eat and drink? Read our itinerary below.
The ultimate 3-day Austin itinerary
Day 1
Check-in to: Hotel Eleven. Slap in the heart of hip East Austin and walkable from Rainey Street and Red River, this stylish new boutique hotel is a homely alternative to the corporate downtown hotels. The friendly architect-owners are full of useful local tips.
Learn to Texas two-step at: The White Horse. For an immediate dose of Texana, trot along to this atmospheric, spit-and-sawdust honky-tonk for a free country dancing lesson at 7pm. Happy-hour drafts (until 8pm) go from $2 and conversation flows when you pause to catch a breath.
Dine at: Kemuri Tatsu-Ya. One of the hottest tickets in town, this Texan izakaya (an informal Japanese pub) is leading the current trend for fusion barbecue (book ahead). The pulled brisket steamed bun is to die for. Try one of the "nasties" – like sweet and sour jellyfish marinated in its own guts – if you dare, and fill up on the BBQ tsukemen ramen. There's a generous selection of sakes and shochu cocktails to wash it all down with.
Ed Aves
Tap into the nightlife: across the city. Stave off jet lag with a craft beer – coffee milk stout is their signature brew – in Zilker Brewing Company's ample taproom, listen to jazz or soul over cocktails at loungey Stay Gold or check out what's on at rock-oriented Hotel Vegas. Finish off with a nightcap on the Hotel Eleven's breezy roof terrace.
Day 2
Get breakfast: on the go. Most food trucks come and go but Veracruz All-Natural's Cesar Chavez trailer has been serving up the city's best migas taco for as long anyone can remember. Alternatively, dive into blueberry pancakes at Hillside Farmacy or, if breakfast is turning into brunch, queue up for melt-in-the-mouth barbecue at the divine Micklethwait Craft Meats, a favourite of Michelle Obama – both are a couple of minutes' walk from the hotel.
Hit the road: on a bike. With plenty of bike lanes and an easy-to-use rental scheme, Austin is one of the USA's most cyclable cities, though novice riders may feel exposed. Day passes ($12) are geared towards short rides – bikes need to be checked into a rental station within an hour to avoid extra charges.
Explore: SoCo. Head south of the Colorado River to browse the wallet-lightening boutiques and gift stores of South Congress. Must-visits include the mindboggling array of cowboy footwear at Allens Boots, the circus-themed Big Top candy store and fancy-dress emporium, Lucy in Disguise, featuring horrifying masks from killer clowns to Donald Trump.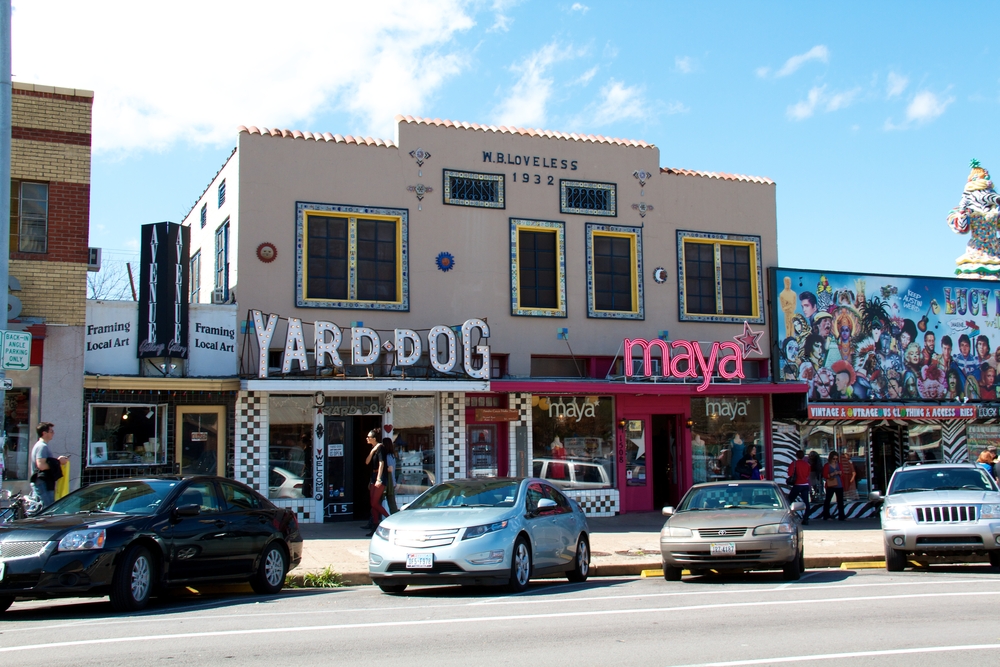 Alfie Photography/Shutterstock
Lunch at: Perla's. The tree-shaded terrace of this swish oyster bar and seafood resto is SoCo's premium spot for people-watching, and the cocktails are strong and expertly mixed. Try the huge, juicy scallops, served with a fennel and coriander salad.
Cycle to: Zilker Park. Pedal along the shaded, traffic-free riverside hike-and-bike trail to the blissful retreat of Zilker Park, where you can cool off in Barton Springs or explore the river by SUP or kayak; stop by the tranquil Umlauf Sculpture Garden en route.
Dine early at: Odd Duck. Brainchild of one of Austin's star chefs, Bryce Gilmore's relaxed small plates restaurant, which started as a food trailer on the same South Lamar site, creatively blends impeccably sourced local ingredients into exquisite and unique flavours. It's upscale but worth the splurge.
Watch: the bats. In summertime, Capital Cruises run entertaining sunset cruises of Lady Bird Lake (book in advance) to view the waking bat colony. Arrive half an hour early to bag the best spot and do as the locals do – bring a bottle. Don't forget to pack a brolly for when the special "bat rain" showers down.
Catch the late show at: Esther's Follies. Combining satire, sketches, singing and – bizarrely – magic tricks, this vaudevillian revue show on Dirty Sixth is genuinely hilarious. Avoid the front if you're squeamish about audience participation and reserve ahead.
Ed Aves
Search out: live music. Follow the party crowd to Pete's Dueling Piano Bar if you're up for a boozy, high-octane singalong, or – for a classier end to the night – soak up some quality jazz over a craft beer or cocktail at the venerable Elephant Room basement club. For wee-hours sustenance, stop by the Sixth Street stand of quality local burger chain, P.Terry's, which stays open until 3am.
Day 3
Have gospel brunch at: Stubbs Bar-B-Q. Red River's biggest venue is famed for its Sunday morning brunch, featuring spirited gospel acts and family bands, with a buffet – with enchiladas, grits, migas and more, plus a Bloody Mary bar.
Join a tour of: the Texas Capitol. In true Texan style, everything is just a little oversized in the grand domed state capitol, liberally emblazoned with Lone Star motifs and standing 14 feet taller than its DC counterpart. Free tours run half-hourly from noon and provide a whistlestop introduction to Texan history.
Take in: a museum. Head up towards the university and take your pick of the superb museums. The Bullock State History Museum has a lively, interactive survey of Texan culture, from the Alamo to the space missions. Try the Blanton Museum of Art to oggle at masterpieces from the university's incredible collection, or the LBJ Presidential Library, a must for politicos, featuring a replica of the Oval Office and an animatronic Lyndon Johnson telling jokes. The section on JFK's assassination, including letters from Jackie Kennedy to the incoming president, is heartbreaking.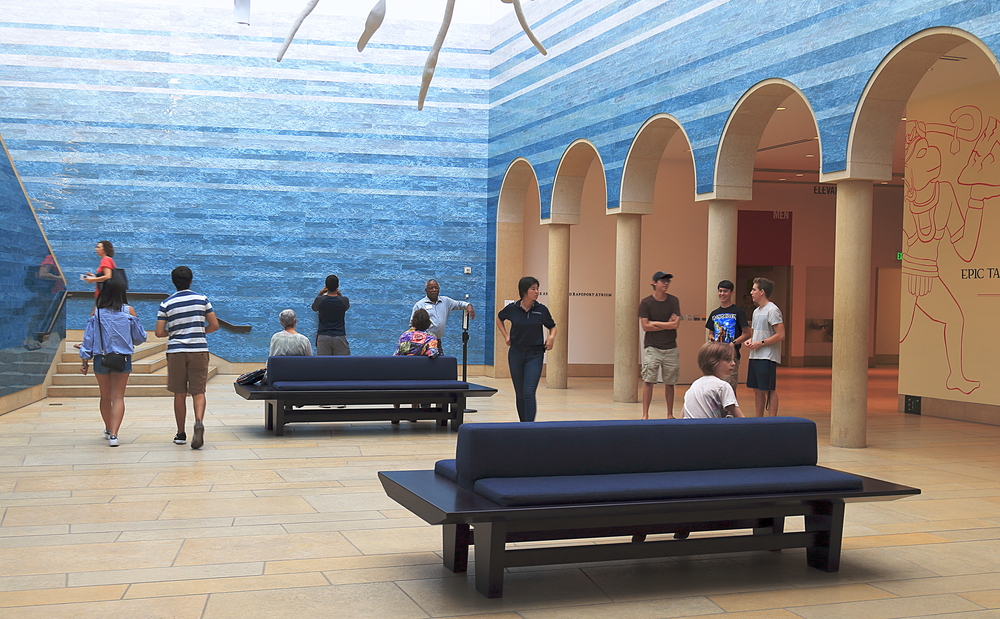 Faina Gurevich/Shutterstock
Play: chicken shit bingo at the Little Longhorn Saloon. From 4pm every Sunday, this cute Burnet Road honky-tonk packs in the punters for one of Austin's weirdest traditions. Queue up for a $2 bingo card, wait for the bird to poop – it won't take long – and hope a fistful of greenbacks come your way.
Bar crawl: along Rainey Street. Head back to the centre and spend the evening hopping from venue to venue in Austin's most convivial street. Banger's is an excellent starting point, with over a hundred beers on tap and helpful biermeister staff to help guide you through the maze, and search out Clive for their (not-so) secret mezcaleria. Food trucks are on hand, dishing out delicious food from everywhere from Nepal to Venezuela.
Map of Austin
We've mapped all our favourite things to do in Austin here:
Ed Aves travelled to Austin with Norwegian, who fly three times a week from London Gatwick to Austin-Bergstrom (from £315 return). For more information, see austintexas.org and traveltexas.com.
Be the first to comment
Do you want to comment on this article? You need to be signed in for this feature