Explore Seattle: the top things to do, where to stay & what to eat
Seattle is a dream for music, food, beer and pop culture lovers. It's also a hub for coffee, grunge and world-beating tech firms like Microsoft, Expedia and Amazon, which may help explain why it's one of the fastest-growing cities in North America. Located on the Puget Sound in the Pacific Northwest, it's skirted by evergreen forests, framed by meandering sea inlets and snow-topped mountains. Given that it has a mother lode of such attractions, choosing it as a city break destination is a no-brainer.
Key Seattle neighborhoods
Pioneer Square
The southwest corner of downtown specialises in time-warp nostalgia, jamming in a 19th-century rail station, Klondike-era Gold Rush museum and an Alaskan totem pole. Once home to lumber mills, the city's oldest precinct now feels more familiar with art galleries, trendy bars and coffee shops. Keep an eye out for the Smith Tower Observatory, the city's first skyscraper.
Pike Place Market
Most tourists beeline for this leviathan fish market on the downtown wharves to see vendors acrobatically juggle fish and toss snapper. There's more to the market than circus skills, though – check-out the string of fabulous seafood restaurants and the first outpost of Seattle's arguably greatest export, Starbucks.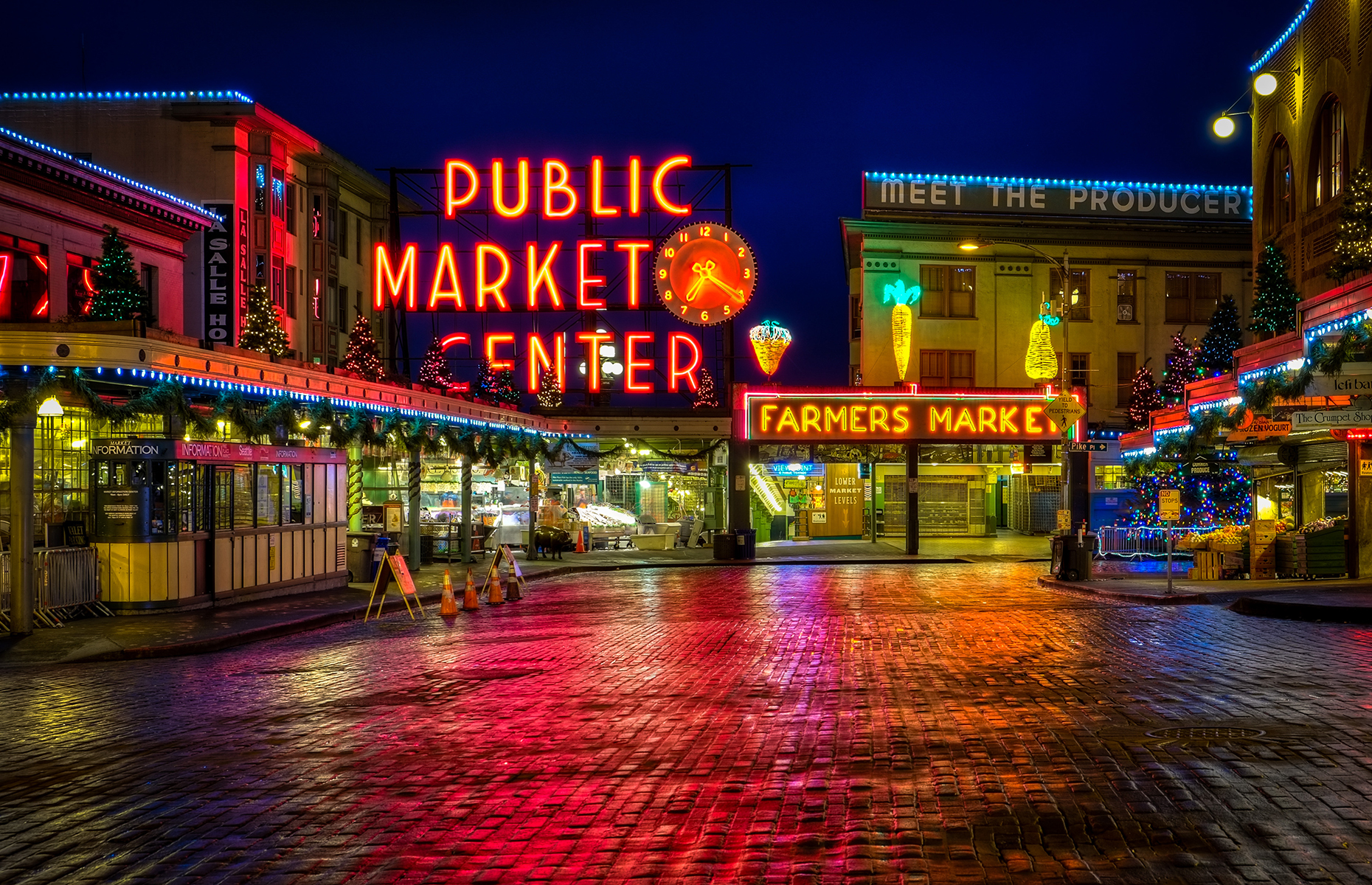 MCarter/Shutterstock
Capitol Hill
Where musicians, activists, hippies and artists congregated in the 1960s, this student-populated area remains king of Seattle nightlife. After dark, there's plenty going on, including regular film festivals and block parties, plus gigs galore.
Queen Anne
At first sight, this hilltop neighbourhood could be somewhere in middle England, not a stone's throw from main street USA. Gabled houses, residences of the well-heeled locals, peep out from behind the magnolia and wisteria lined lanes. For the newcomer it also promises quirky local shopping and great coffee.
Ballard
When the locals escape the city, you'll find them ensconced in this trendy northwestern neighbourhood. Once a hotbed for Scandinavian immigrants, who are known for their love of snus, there's still so much Scandi-cool locals dub it "Snus Junction". Check out the Nordic Heritage Museum, or bar-hop at the centre of the Seattle craft beer scene.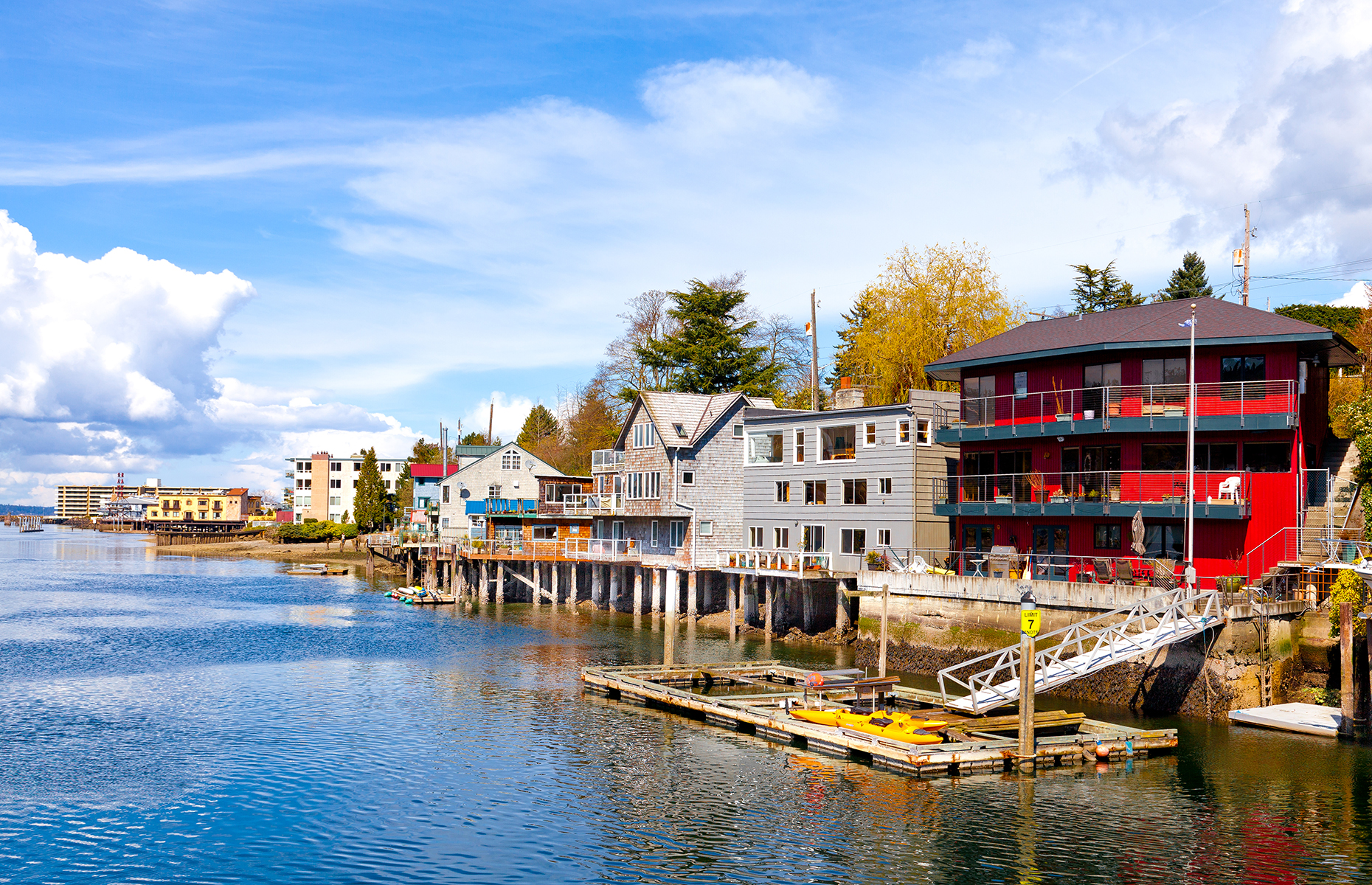 cdrin/Shutterstock
The best places to stay in Seattle
Understated luxury can be found at the landmark Fairmont Olympic Hotel on University Street and the grand Four Seasons on 1st Avenue. Nearby is the Kimpton Hotel Monaco Seattle and Loews Hotel 1000 – two standouts for their bold design, knockout views and cracking food and drink joints.
The wow factor is also applicable to The Thompson Seattle, home to an open-air rooftop deck with dazzling views towards Mount Rainier. Most rooms have unobstructed city views, while flagship restaurant Scout turns age-old Pacific Northwest recipes like kale salad and grilled halibut upside down.
In a more laid-back, down-to-earth affair, houseboats are gaining popularity in Seattle. The houseboat capital of the USA, the Seattle dream is sleeping in an Airbnb-rented cabin anchored in Portage Bay, Westlake Cove, Willow Dock or Lake Union.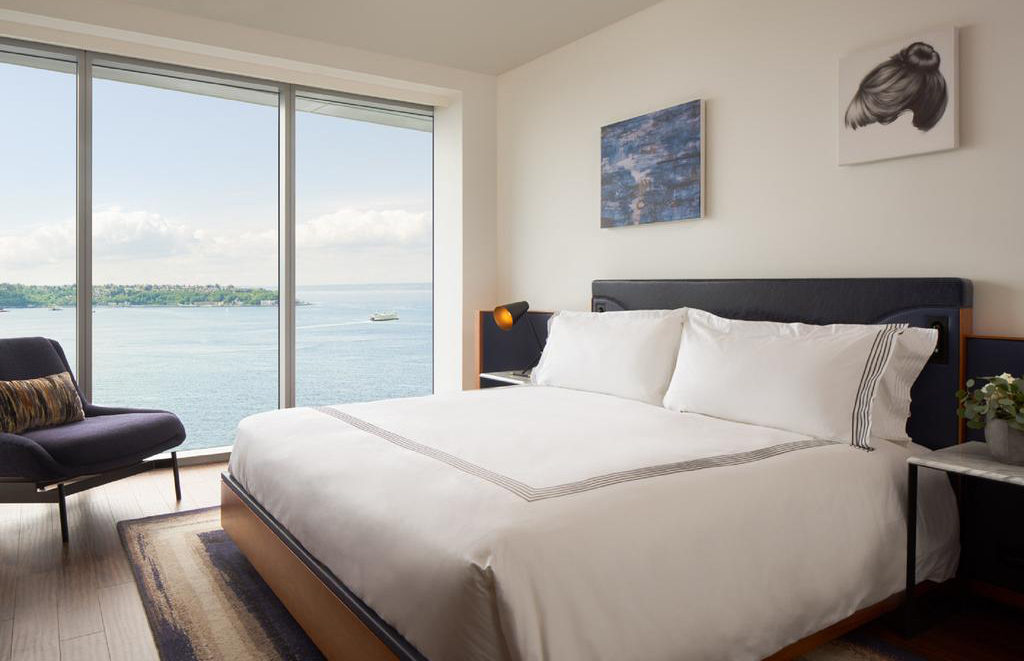 Thompson Seattle/booking.com
What to eat & drink in Seattle
You can taste the Pacific Northwest's history at countless places throughout the city. But knowing where to get your head around reimagined American classics, farm-to-table diner food and strong, aromatic coffee is the problem. Especially as it feels like an on-trend burger bar or microbrewery opens every weekend.
To help set the scene, book in advance for a one-of-a-kind organic brunch at Portage Bay Cafe. It has only four locations, yet captures Seattle's culinary mood in a nutshell. The menu is creative as hell, it's reliably jam-packed and it delivers with attitude, opening only until 2.30pm just because they can.
For the streetwise a hot dog smeared in cream cheese may be an offense in Chicago or Boston, but in Seattle it's gospel. No more complicated than a bun, Polish dog, onions and cheese fired from a caulking gun, it's Seattle's most iconic street food. The best are fired-up at Al's Gourmet Sausage stand, located outside Safeco Field, the home of the Seattle Mariners baseball team.
Finally, there is coffee. You'll likely already know Seattle is the world's coffee capital and home to Starbucks but you may not know there are hundreds of far better one-shot caffeine hot spots. For coffee-lovers, this is nirvana.
The top things to do in Seattle
It may sound crazy, but the skyline-dominating Space Needle, built for the 1962 World's Fair, was first imagined as a doodle on a napkin. It's currently enjoying a 100 million refurbishment that'll welcome a sweaty-palms-inducing glass floor and outdoor gallery.
Another must-visit includes the Museum of Pop Culture, formerly known as the EMP, that has been a hit for fans of cult TV, sci-fi and hip music since it opened in 2000. There's a science-fiction and fantasy hall of fame, an electric guitar art installation, plus a permanent exhibition on homegrown grunge heroes Nirvana.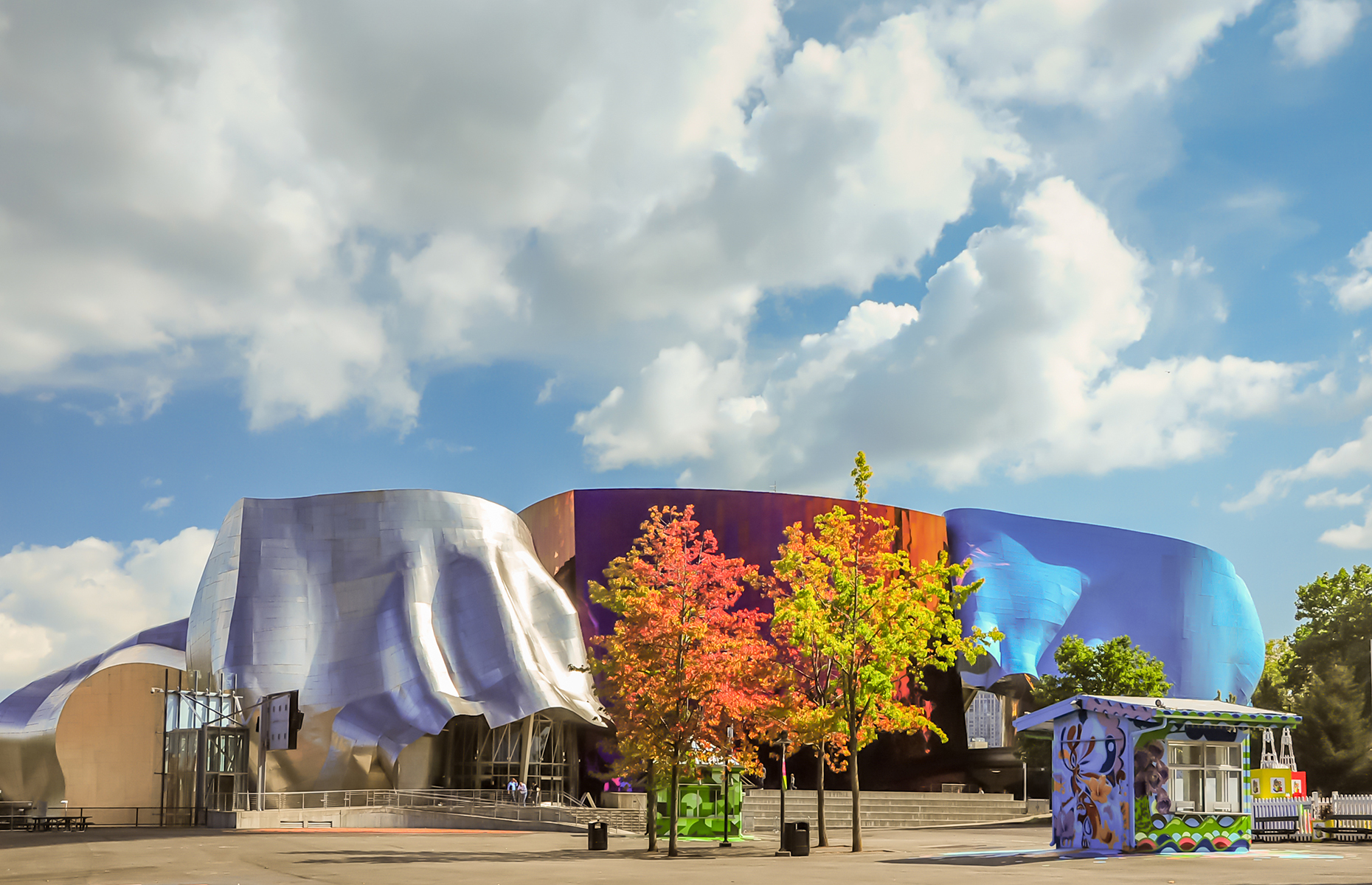 kerochan/Shutterstock
An excellent spot for enjoying the great outdoors, Jimi Hendrix Park is named after the city's godfather of rock 'n' roll. Scribble song lyrics in chalk on the guitar-shaped path, or marvel at the Hendrix-inspired sculptures.
There are many worthy institutions in the Pacific Northwest, but the Gates Foundation is notable as the world's largest private philanthropic body. The Bill & Melinda Gates Foundation Discovery Center helps visitors understand and get involved in some of the most pressing issues the foundation is trying to tackle, from education in the United States to malaria in Africa.
The ultimate Seattle itinerary
Friday
Check-in to: The Thompson Seattle. No matter when you land, you'll be in reach of restaurants, cafés and bars to fuel-up so you can hit the ground running.
Get your bearings at: Kerry Park. Nowhere delivers a better sea-to-summit view of Seattle's skyline than here. You'll need to buzz north by taxi to Queen Anne, but afterwards you can grab a happy hour craft beer from one of the nearby bars. Try Hilltop Ale House.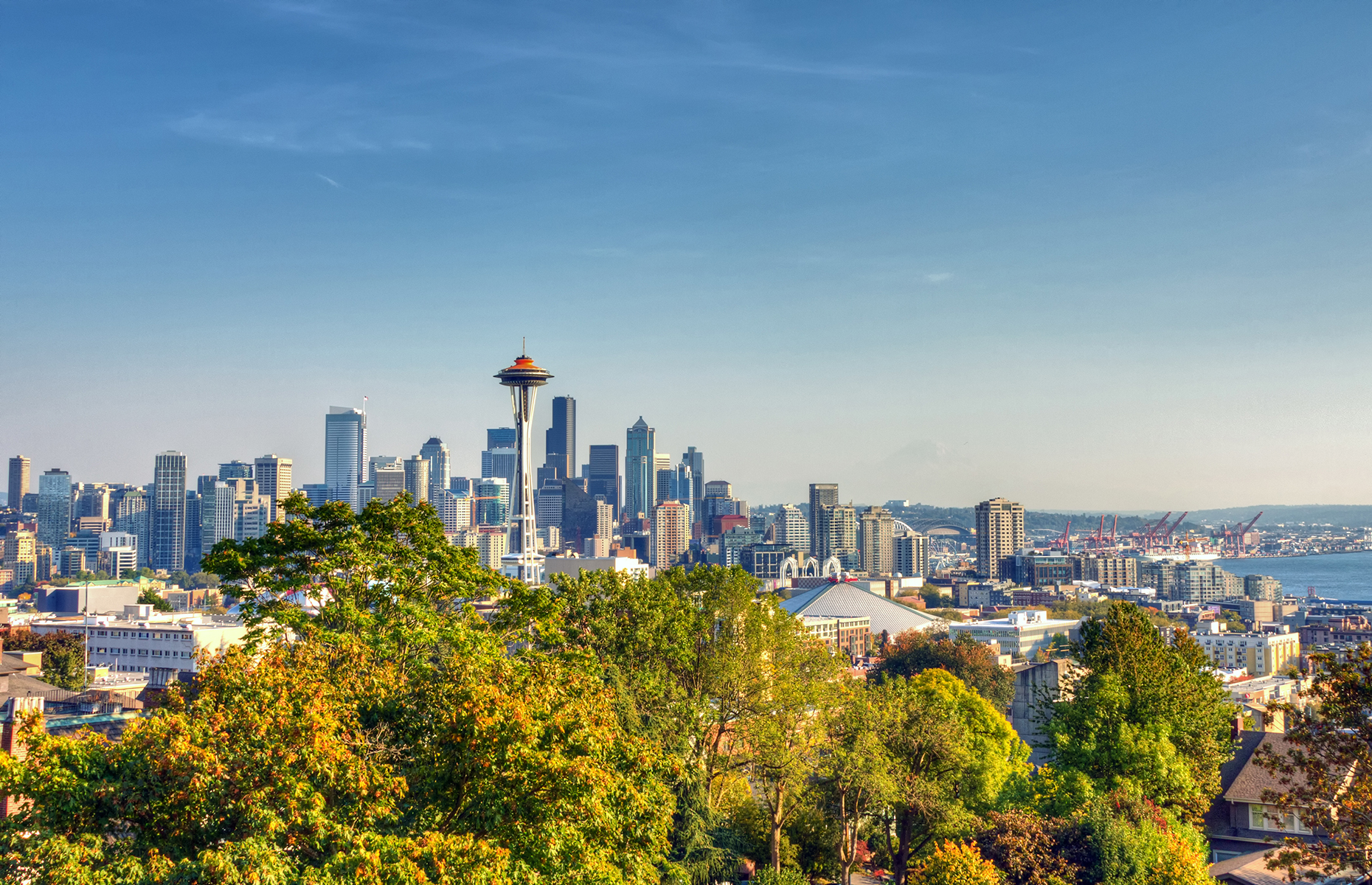 e X p o s e/Shutterstock
Dine at: JuneBaby. Recently named the best new restaurant in the USA, it champions Southern cuisine. Fried catfish, shrimp gumbo and chicken fried steak are the talk of the town here. It's further north in lesser-known Ravenna, but worth the taxi trek for chef Eduardo Jordan's belly-hugging soul food.
Saturday
Spend the morning at: Pike Place Market. More seafood circus than traditional fish market, spy a bounty of salmon, Dungeness crab, oysters, halibut and all manner of just-trapped fish and shellfish being thrown through the air.
Stop by: Ye Olde Curiosity Shop. A trove of cult souvenirs, this fifth generation-run bazaar has been in business since 1899. It's a tribute to travelling fairs and medicine shows, so you may walk off with a goatskin imitation shrunken head or mounted Nubian vulture.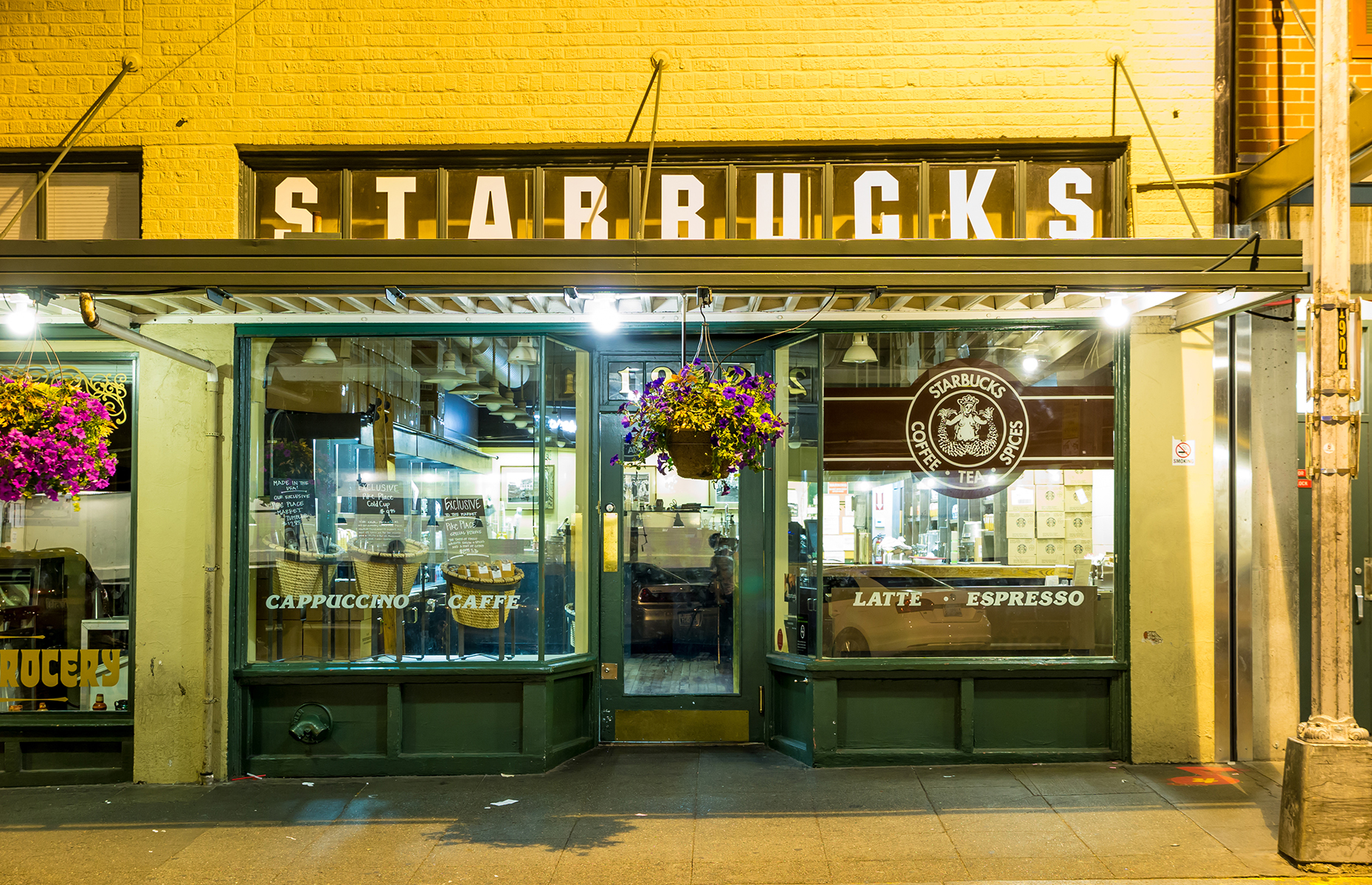 f11photo/Shutterstock
Drink coffee at: Starbucks. The original outpost of the global chain is opposite Pike Place Market. Otherwise, pick up a more in-the-know takeaway cup-of-joe at nearby Seattle Coffee Works or Storyville Coffee.
Lunch at: The Athenian. This insanely popular seafood restaurant tucked inside the market is worth for the shucks and shellfish alone. Extra kudos comes from being the preferred hangout for Tom Hanks' character in the Hollywood romcom Sleepless in Seattle.
Snap a photo at: The Gum Wall. Swing by Post Alley to see what's been described as the 'germiest' place on Earth. A rainbow splash of one million pieces of unwanted gum plastered to a wall, it masquerades as the world's oddest example of collective artwork.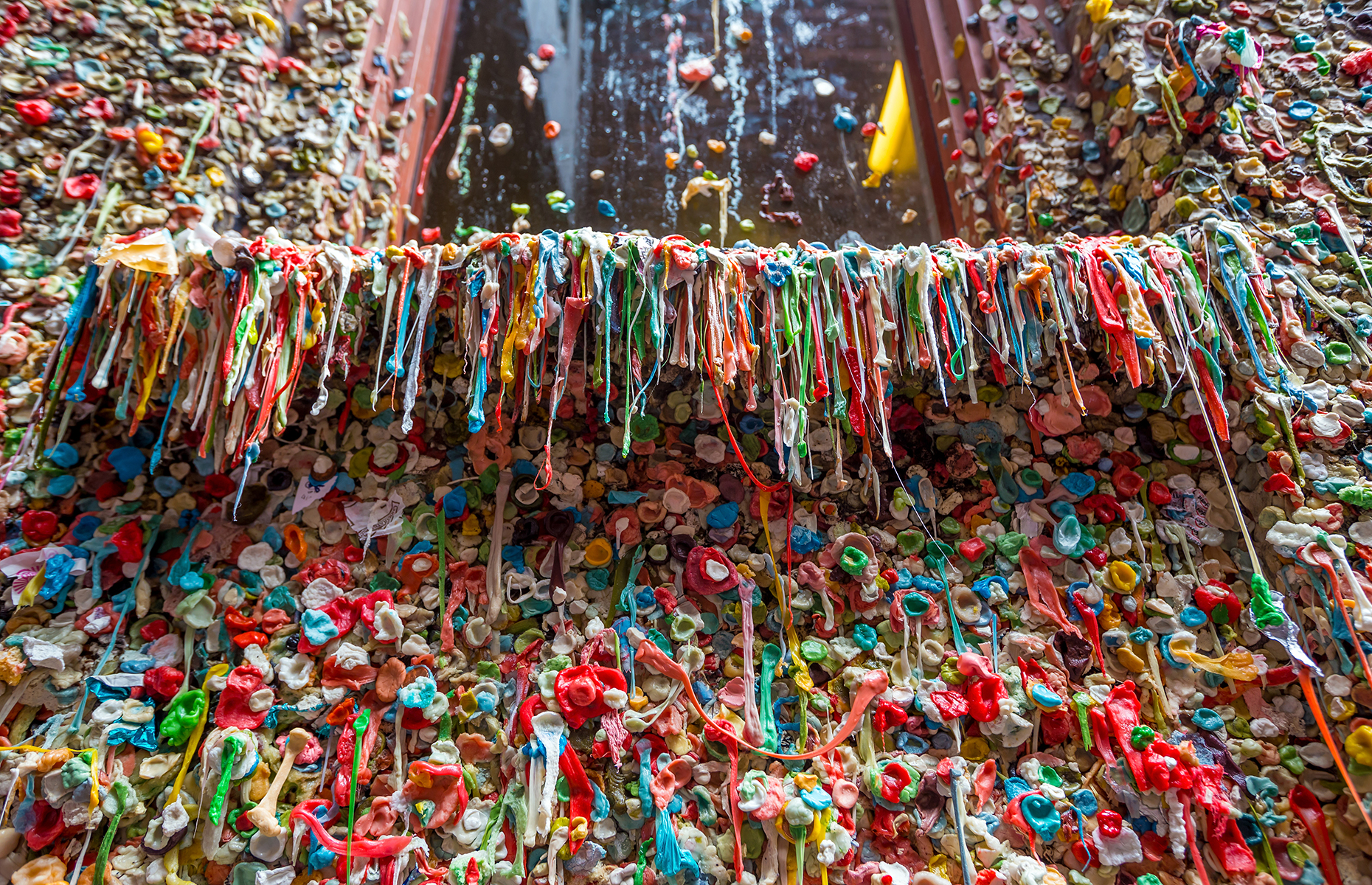 f11photo/Shutterstock
Ride the monorail to: the Seattle Center. There are 74-acres to explore and it's an open-air campus for 30 cultural, educational and entertainment pavilions, including the Space Needle and Museum of Pop Culture.
Dine at: 8oz Burger & Co. This pre-burger boom sandwich shop in Capitol Hill opened in 2011 and has become a modern must-do. Look like a local by ordering the Fondue – it comes loaded with red wine-braised shallots, gruyère fondue and garlic aioli.
Sunday
Brunch at: Portage Bay Cafe. Pick the one in Ballard, near the Ballard Locks and Salmon Ladder, but make sure to go early.
Browse at: Ballard Farmers Market. Another hit with locals every Sunday, this see-and-be-seen street market swells in size as every month passes with farm-to-fork producers and garage-to-glass brewers.
Slurp ice cream at: Salt & Straw. This homegrown emporium has drawn in cone-lickers since it opened in February because of its sea salt-based ice cream scoops. Expect Dr Seuss flavours loaded with cheddar cheese, green corn tamale, bone marrow, or black peppercorns. It might be odd but not forgettable.
Drink craft beer at: Obec Brewing. There's a lip-trembling number of taprooms in Ballard, but Seattle's first Czech beer microbrewery is as good as any to start. If you're in the mood to bar-hop, swing by Peddler Brewing Company, Reuben's Brews, or Stoup Brewing, all within staggering distance.
Map of Seattle
Use this handy map of Seattle to help plan your trip.
Be the first to comment
Do you want to comment on this article? You need to be signed in for this feature