easyJet vs Ryanair: the best budget airline for cheap plane tickets
Most of us have had the privilege of flying with Ryanair or easyJet, sometimes out of necessity and sometimes because we were simply looking for a cheap holiday regardless of the destination. But when it comes down to choosing between the two airlines, which one offers a better overall experience? From hidden fees to customer service, we take a look at how the airlines measure up across a range of categories.
The search & booking process
Both Ryanair and easyJet have upgraded their websites so that when searching for flights, once you select your departure airport, a nifty big box slides suggesting and eliminating places you can fly to.
However, both websites are set up so that it's easier to search for flights for holiday inspiration, rather than searching for a specific destination.
easyJet trumps Ryanair on three counts. First, their flight deals are on the front page and easy to find.
Second, their destinations are more specific, based on city/area, versus country. Ryanair seems more about pushing holiday deals and car hire rather than flights, and the destination box is based on country. The latter may not seem important, but unless you have a strong knowledge of geography, it's a bit harder to navigate.
Thirdly, Ryanair doesn't have a flight search option for larger hubs such as London and Scotland. Each time you want to tweak your search to include other airports, you have to manually type it into the search box.
Winner: easyJet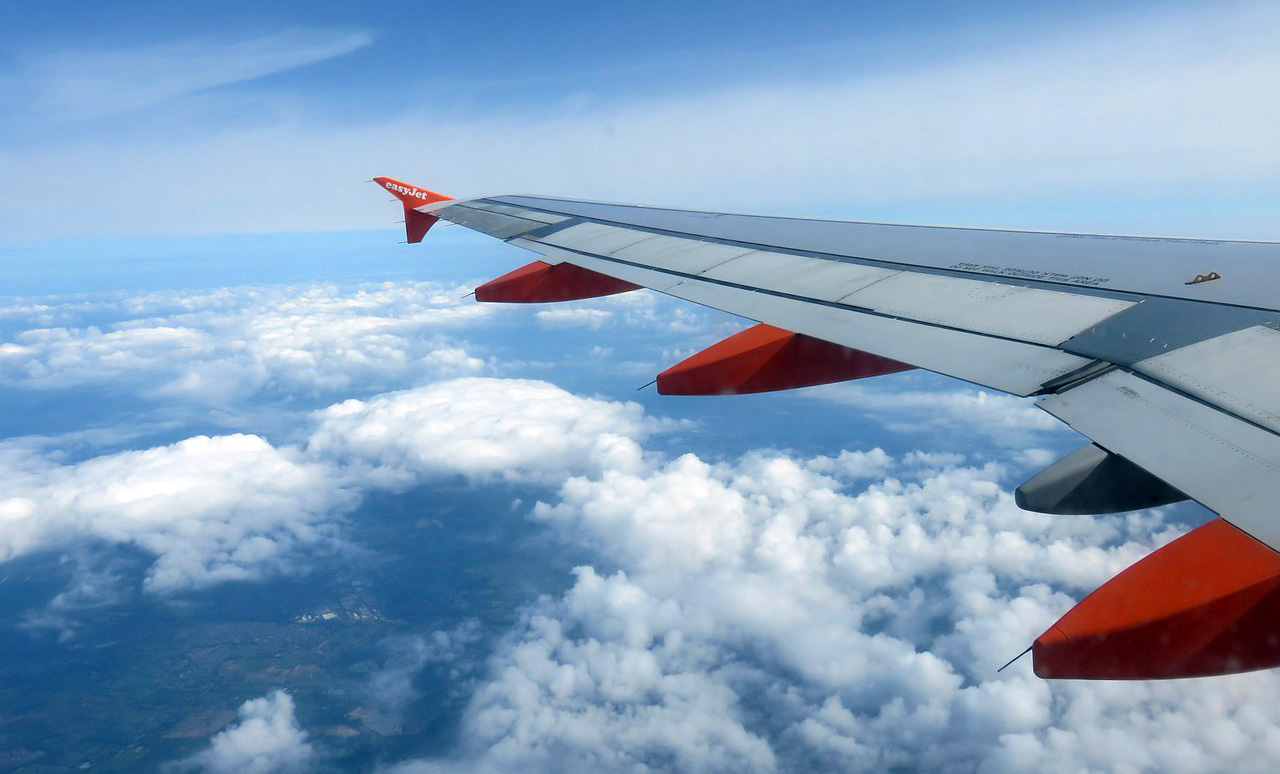 Added fees
EasyJet's fees are not easy to find on their website, whereas Ryanair's are pretty easy to locate. However, once you're there, the prices are quite revealing.
To change the name on a flight, EasyJet charge £47 if it is less than 60 days to departure, and £20 if it is more than 60 days. Ryanair in comparison charges £115 if it's done online, and a whopping £160 if you only realise your mistake once you're at the airport.
Flight changes on EasyJet range between £17 to £52 plus the fare difference, while Ryanair charge between £35 to £95, and they don't state whether this includes a fare difference so your costs may be even higher.
On allocated seating and priority boarding, Ryanair has kinder fees – it's £5 for priority boarding and £15 for extra legroom seats, but there is a caveat that prices may change depending on how busy the flight is, without mention of a cap on prices.
EasyJet charges between £2 to £8 for allocated seating, and extra legroom can range between £8.99 to £24.99. You can't pay extra for speedy boarding, but you get this automatically if you book the extra legroom seats.
Winner: easyJet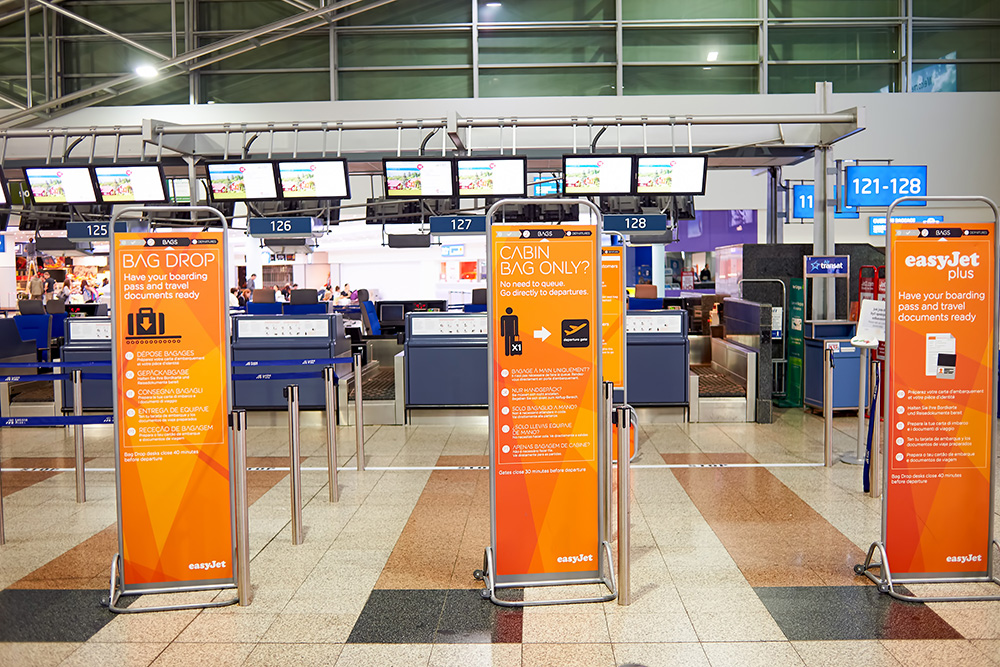 Sorbis/Shutterstock
Baggage allowance
Both airlines have made changes to baggage allowance recently, which can have an impact on overall prices. easyJet have revoked their small handbag policy in addition to the carry on bag, and the carry on bag must be 56x45x25 centimetres.
Ryanair will allow you to take a small bag 35x20x20 centimetres, but will also allow a second bag 55x40x20 centimetres. They reserve the right to put the second bag in the hold, however.
In terms of price, Ryanair have made a commitment to reducing check-in bag fees as well as increasing allowance. So maximum allowance include in the check-in bag price is 20kg, and prices are a flat £25 one way.
easyJet may allow a slightly larger bag for the carry on, but they charge between £8.99 to £29.99 for a 15kg one way, and between £13.99 - £33.99 for a 23kg one way.
Winner: Ryanair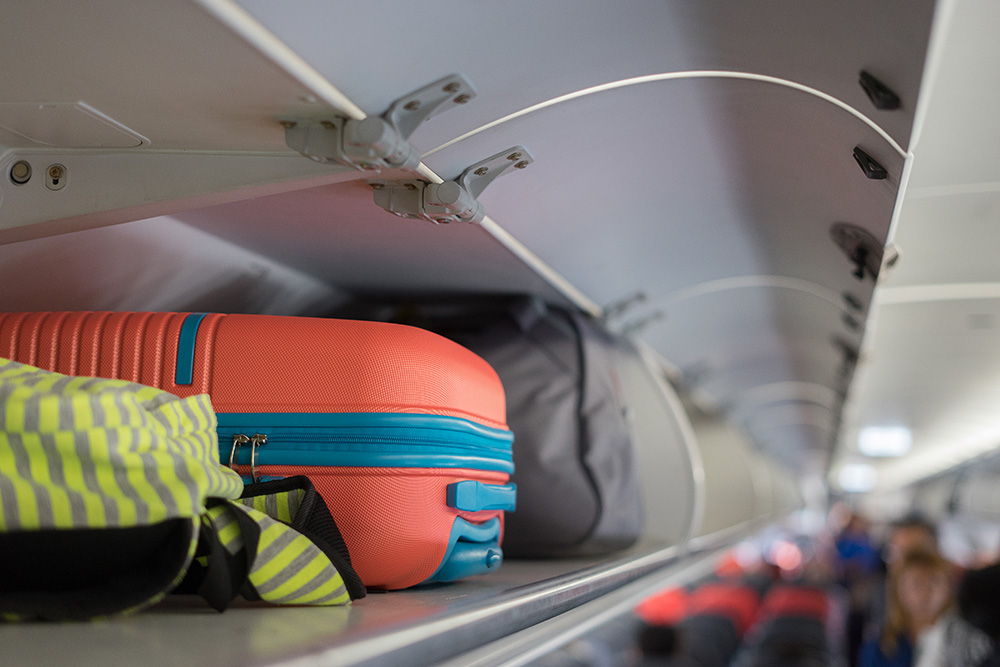 Have a nice day Photo/Shutterstock
Punctuality
Official figures from Ryanair said 88% of their flights arrived on time, and if you've heard the interminable bugle on a flight when it lands punctually you'll know it's a particular point of pride for the airline.
In contrast easyJet fares badly. According to Ryanair's data – which they publish for several other airlines – only 77% of easyJet's flights arrived on time in March. Worse still, in 2017 new figures released by Civil Aviation Authority revealed that easyJet were the worst airline for punctuality, with a delay time average of 24 minutes.
Winner: Ryanair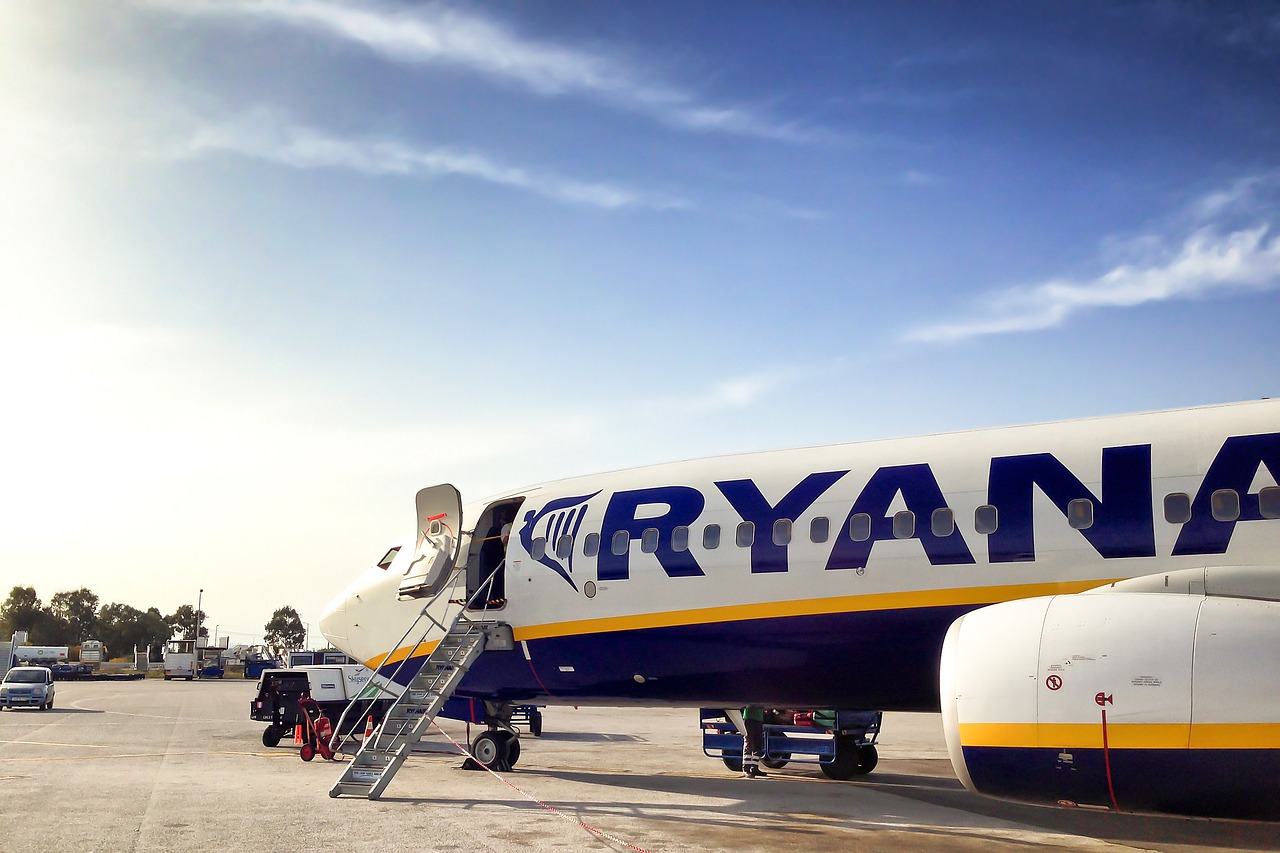 Seats
Both options are fairly barebones but manageable for short haul trips. Neither airline has reclining seats, and they only differ marginally in space. Ryanair has 17 inches width and a pitch of 30 inches, while easyJet has 18 inches width, but a smaller pitch at 29 inches.
The key difference is the seat pocket however: Ryanair infamously doesn't have one, while easyJet does.
Winner: (barely) easyJet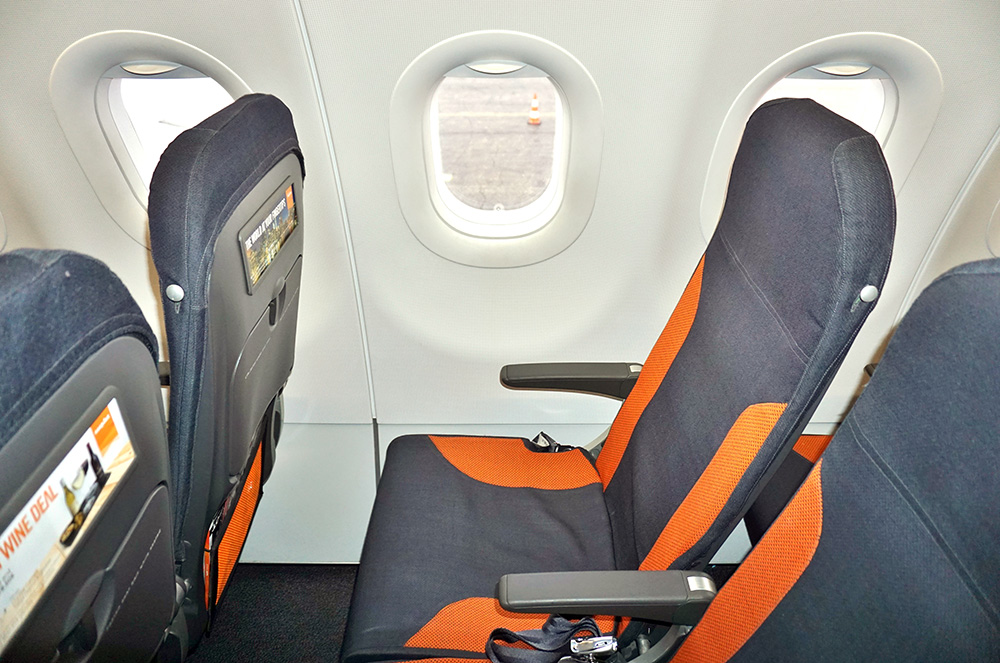 EQRoy/Shutterstock
Food & drink options
On Tripadvisor, easyJet rates higher than Ryanair for food options. Both have snack-type menus and you have to pay for everything, but on average easyJet serves food and drink a lot quicker than Ryanair.
Because Ryanair prioritise their pre-order food which tends to be hot, you may not end up getting served until just before your flight lands on shorter-haul legs. Also, with prices such as £10 for a coffee and an Irish breakfast, you're better off buying a meal at the airport. easyJet also do pre-order but this doesn't seem to interfere with service times quite so much, and meal deals are around £6.
Winner: easyJet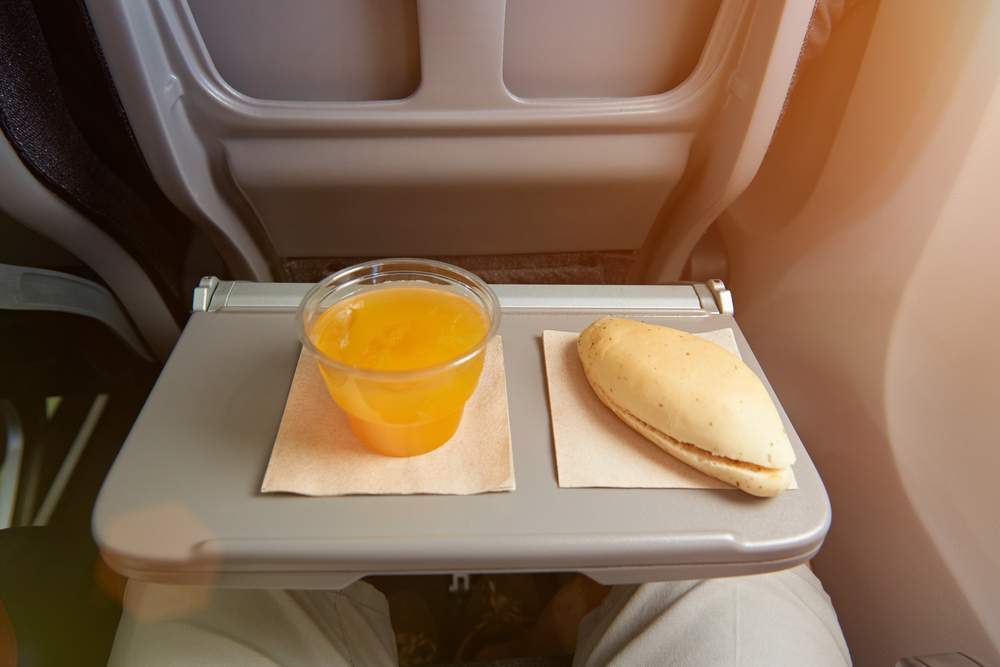 PixieMe/Shutterstock
Conclusion: easyJet vs Ryanair, which is better?
Ryanair has damning reviews on TrustPilot.com, and comparing the reviews to TripAdvisor, a lot of the criticism is levelled at customer service, as well as penny-pinching around fees. Although you are paying for a budget experience, the consensus by many is that a lot of the time it just isn't worth the money you're saving.
Trustpilot doesn't rate easyJet any better, but cross-referencing with TripAdvisor, passengers found staff more agreeable to deal with, and felt that they were getting value for what they were paying (even though they weren't totally happy with it).
Overall, easyJet wins, but a more nuanced conclusion is that Ryanair appears to be the better airline if you are adventurous and don't mind the thrill of somewhere new, but easyJet seems to be the better choice if you have a specific destination in mind.
Be the first to comment
Do you want to comment on this article? You need to be signed in for this feature