A step-by-step guide to digital detox holidays
Are you a slave to your smartphone? Fingers twitch when you haven't checked Instagram for 10 minutes, even on the beach? Digital detox holidays are becoming increasingly popular to help travellers escape the everyday and let go of stresses at home. Here's our guide to switching off.
What is a digital detox holiday?
Chances are you're reading this article right now on your phone, computer or tablet and it's likely to be one of an estimated 2,617 interactions you'll have with gadgets and gizmos today.
When it all gets too much, you might find you want to reset your relationship with technology. This is where a digital detox can help, and what better way to do it than on holiday?
The good news is you don't have to renounce your credit card in favour of travellers cheques or book your break from a Lunn Poly brochure. A digital detox holiday is best approached in the same way as giving up life's other vices such as alcohol and sugar – for a short time it's a healthy way to tackle modern excesses.
When we talk about a digital detox we're really focusing on unhooking ourselves from anything that connects to the internet, even via wearables such as watches and exercise trackers.
But you don't have to go cold turkey. You could simply avoid social media for a time, or shun the TV in favour of a book, yet still allow yourself access to the internet to check-in for that important return flight. After all, if you cut in half those 2,617 techy interactions, you'll still find yourself with at least two hours to enjoy real life, whether you're home or away.
Sander van der Werf/Shutterstock
Reasons to take a digital detox holiday
If your first words when checking into a hotel are 'Can you tell me the Wi-Fi password, please?' then technology is almost certainly hampering your hard-earned time out.
By taking time away from tech and not constantly posting on social media, scouring the news or watching cat videos, you'll find yourself engaging more honestly with the destination and enjoying the moment as it happens. Without our phones we're also forced to spend time with ourselves and loved ones without barriers.
Here are a few more reasons you should leave the tech at home on your next trip:
It puts you back in control
While it might sound like the wrong moment to deprive yourself, holidays are the perfect opportunity to digitally detox. For a start you're in control of the number of items with a plug you can sling in your suitcase or backpack and not having your usual arsenal of electricals to hand is instantly liberating.
Plus, banishing technology while being outside of the daily grind opens a window of opportunity for your brain to adopt new habits and rework your relationship with your gadgets.
You can truly leave work behind
With so many of us now using our phones for work, stepping away from the office is regarded as the biggest benefit of unplugging. One survey from Direct Line Travel Insurance recently showed 47% of us switch off the internet while on holiday, with the main aim of taking a break from work.
Kathryn Brierley founder of The Healthy Holiday Company agrees. "Even in this non-stop world of technology, the very point of a holiday hasn't changed one bit – they're still about totally switching off and leaving behind everyday stresses."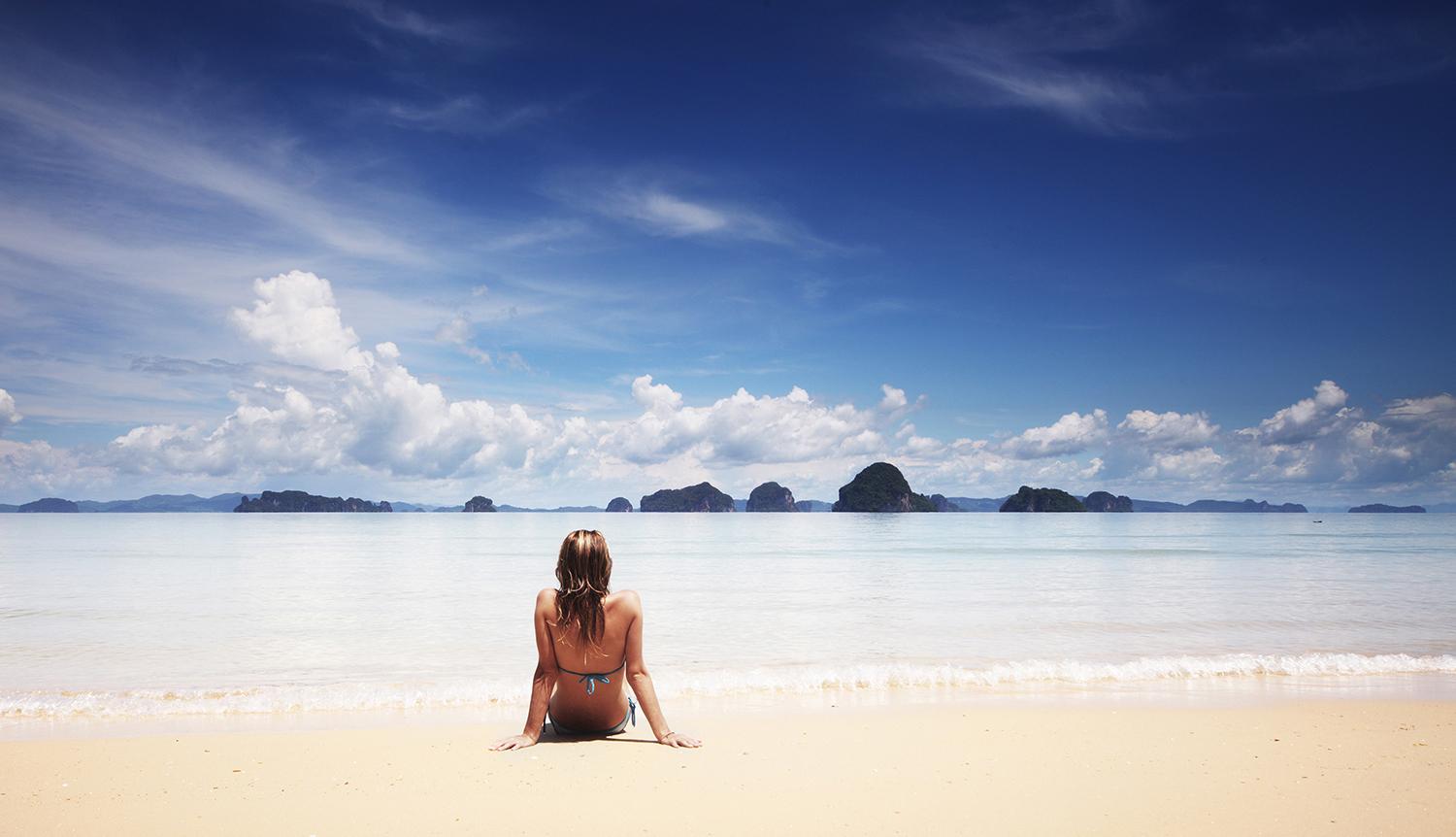 Dudarev Mikhail/Shutterstock
Your friends will love it
Real-life friends will thank you for the lack of #instabragging. "We all know that person who posts 'Are these legs or hot dogs?' for the 100th time from their all-inclusive break in Spain," says psychologist Emma Kenny. "But what that's really saying is it's more important to you that others' know you're on holiday, than it is for you to be enjoying your adventure as it's happening."
You'll save money
Switching off data roaming when you're travelling outside of Europe could mean you slash your mobile charges. And that's one more thing sure to help you relax.
There are actual health benefits
Digital detoxing has health benefits: studies have shown that "constant checkers" of social media and emails have higher stress levels than those who are a little more relaxed around their devices. And after all, isn't that what holidays are about? Reducing stress and having some well-earned time to yourself?
A tech-vacation could good for your kids, too. Research from the University of Pittsburgh School of Medicine showed the more time young adults spent on social media, the more likely they are to be depressed.
Where should I go for a digital detox holiday?
From a staycation to a three-week trek there are no restrictions on where in the world your digital detox holiday can take place. But where you go will depend on the kind of trip you want; they generally fall into two categories:
The DIY tech cleanse
It's easy to announce your holiday as digital-free but there are destinations that will make executing that easier. Having a digital detox in any big city where there's wi-fi in every hotel, museum and café will put you under greater pressure than heading to a destination where you know connections will be patchy.
The place with some of the worst mobile internet coverage in the world? The USA. There are plenty of incredible, remote destinations in the USA, but you don't have to hole yourself up on Molokai Island, Hawaii, if you are seeking a hideaway. We've got a guide to America's best digital detox destinations here.
Don't always mistake 'remote' for 'poorly connected' though. Kenya, for example has very good mobile internet. But as nobody wants their only sighting of a leopard spoiled by the soundtrack of notifications from Twitter, a tech-free safari benefits everyone.
Distract yourself with new experiences in bucket-list worthy destinations – we've got some ideas here – or combine your trip with a hobby like painting, drawing or photography to take your mind off all those notifications.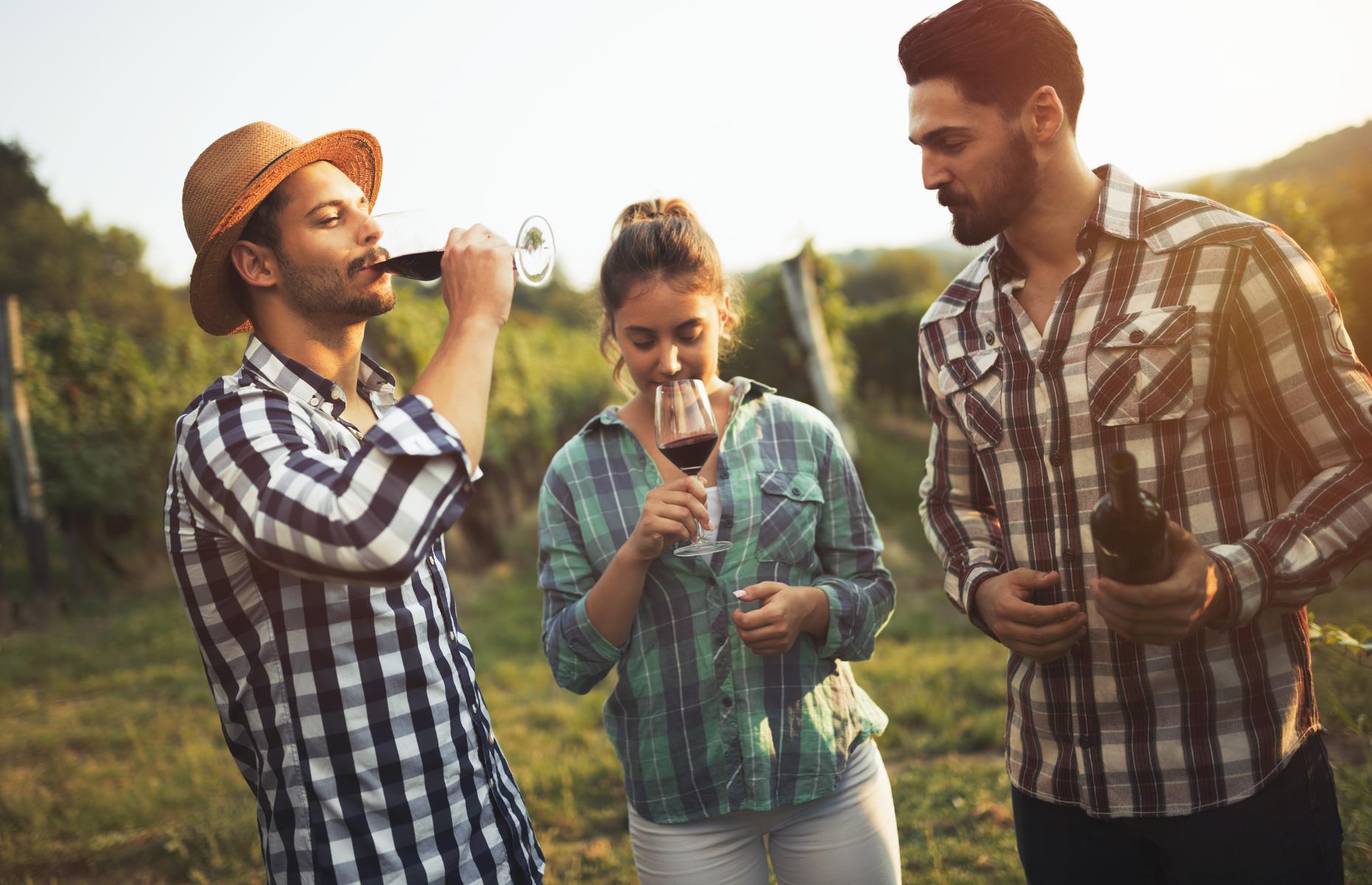 nd3000/Shutterstock
Digital retreats with a hotel or tour operator
If you feel a structure and help from other people will help you stick to your good intentions, choose a tour or retreat with a hotel. There are worldwide options (see the final section in this article).
On a group digital detox adventure, the gentle peer pressure means you're unlikely to buckle (on most tours your phone can be used in an emergency.) Several companies recognise group dynamics and bonding are much better without technology including KE Adventure, who have eight action packed yet digital-free tours, from trekking the edge of the Sahara in Morocco to discovering the Canaries.
If hotel retreats are more your thing, many now offer bespoke digital detox packages with added extras such as local tours and spa treatments. Look out for the real deal though, 'silent retreats' and 'mindfulness courses' aren't always the same thing as a tech-free focused break.
KE Adventure
How to stay tech-free on holiday
If the thought of leaving your devices behind on holiday puts the fear into you, here are some tips for staying sane and tech-free on your digital detox.
Lay the groundwork
Have a few practice sessions while you're at home. Try leaving your phone behind when you go the supermarket or ask the whole family to put their devices in a box before you eat a meal together.
Try an app
It sounds counter-intuitive that a download might help you quit the enslaving electronics, but the Forest app really works. Leave your phone alone and it will grow a tree, then eventually a forest. Fiddle with your phone and the tree dies.
Manage your updates
Switch off push notifications on your phone and tablet and set your email apps to refresh manually in settings so they aren't pinging every 15 minutes or better still, take the account off your phone. In WhatsApp you can mute chats for up to one year, too.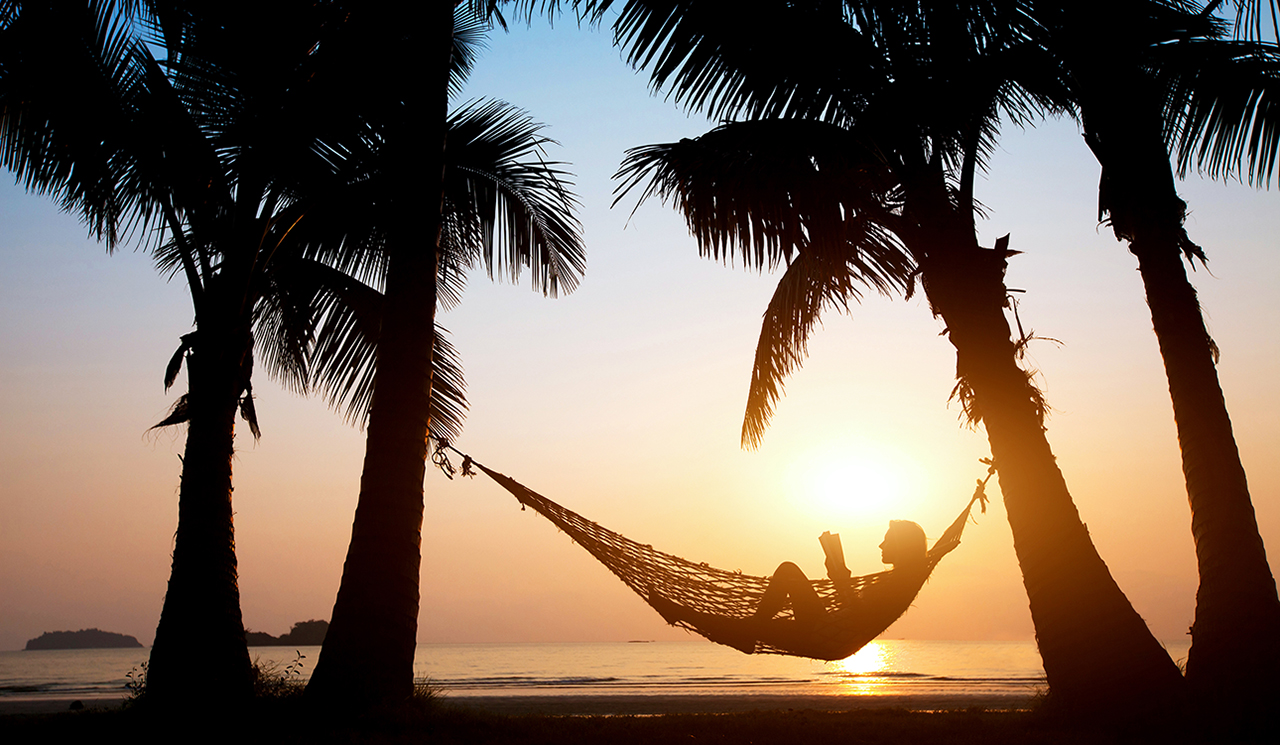 Go old school
Don't like the idea of being totally off-grid? For peace of mind it could be worth investing in a fuss-free phone that simply allows you to call and text, like the re-issued Nokia 3310. It's 2G-only so it won't connect to the web, but it does work for calls in the USA. You'll just have to avoid the temptation to play Snake. (Yep, that's just as addictive as it was in 2002).
Invest in a proper map
Finding your own way around a city with a paper map and guidebook always adds an element of adventure and keeps you away from that smartphone. That said, if you're hiring a car, especially outside of Europe, you might find it's worth spending extra on a separate Sat Nav to avoid the temptation of your phone.
Who offers digital detox holidays?
Plenty of tour operators, hotels and destinations offer relief for anyone suffering a digital overload. Here's our pick of the best:
Flash Pack, the cool group-adventure company for singles in their 20s and 30s, now offers a Finland Digital Detox with departures throughout the winter to see the northern lights.
Go screen free in southern Spain's coast on their two-night Digital Detox Programme, just 20 minutes from Marbella. Your phone is kept at reception on arrival and your sea-view accommodation has no TV. The weekend includes time in the spa, a consultation with a nutritionist and activities such as Nordic walking (hiking with specially-designed poles).
This specialist holiday home company offers rentals in some of the most remote locations in the world. They divide their properties (handpicked by the company's owners Flavia and Sina) into three categories: country, mountain and sea with destinations including Chile, Sri Lanka and Vega Island, Norway.
Åke Eson Lindman/Off Grid Hideaways
There are no computers, phone, TVs or even a fridge at this traditional Brazilian farmhouse in the countryside between Rio de Janeiro and São Paulo.
Onsite activities including horse riding, yoga, guided walks through the working farm, an excursion to the Paraitinga River at the Serra do Mar State Park and cooking classes.
Check-in for one of the 5-star hotel's Digital Detox Weekends and all your electronics will be locked away in the hotel's safe. Just four miles from St Moritz the sunrise hikes, three spa treatments, pilates, yoga and breakfast and dinner that are included are sure to keep you occupied.
Nothing will make you feel more off-grid than a woodland hideout. Mrs Higgs Lodge is powered by solar energy with water pumped from a spring, but little luxuries include a wood-fired hot tub. And you can take your four-legged friend along too.
Be the first to comment
Do you want to comment on this article? You need to be signed in for this feature