The Arctic vs Antarctic: which should you visit?
They might be at opposite ends of the planet but, for many, the magnetic polar regions of Antarctica and the Arctic remain side by side on many a once-in-a-lifetime travel wish list. If you're fortunate enough to be planning a trip but don't know which to choose, here's our guide to the Arctic vs the Antarctic.
What's the difference between the Arctic vs the Antarctic?
Antarctica (the south)
Antarctica is its own complete continent and home to the South Pole, covering an area of around 5.4 million square miles of pristine wilderness. Uninhabited apart from naval bases and scientific research stations such as Port Lockroy, the Great White Continent is unreachable for around half the year, when it is swathed in darkness and the sub-zero temperatures of the austral polar winter.
Visitors usually head to the Antarctic Peninsula by ship, with longer voyages reaching its easterly side. The majority of Antarctica is covered in ice and snow, leaving only 1%, mostly around the fringes, for plant life. There are no trees or shrubs, and only a couple of flowering plant species.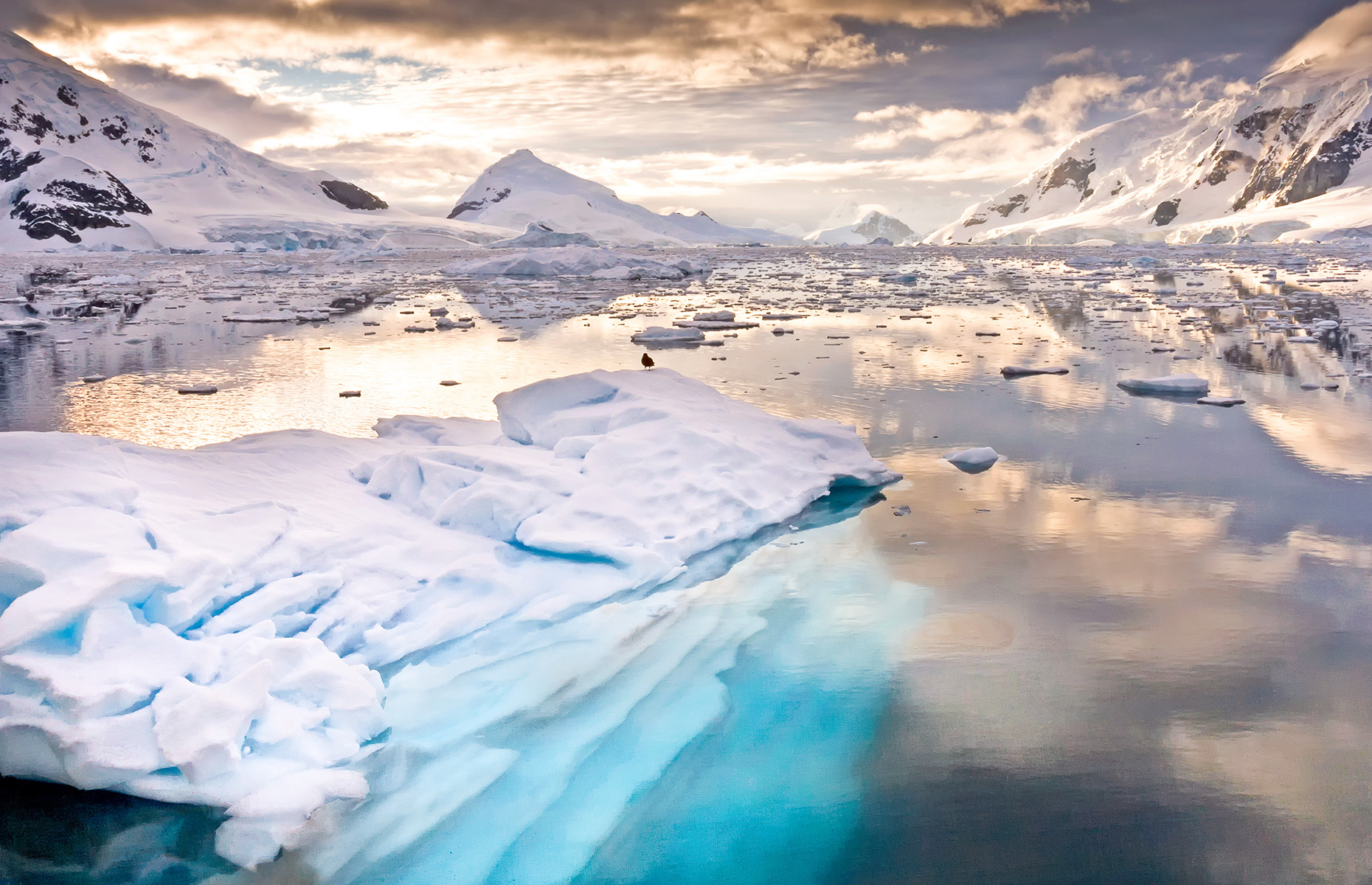 Wim Hoek/Shutterstock
The Arctic (the north)
The Arctic Circle is made up of the North Pole region and a number of large islands, including the Svalbard archipelago, Greenland, Baffin Island and Franz Josef Land. It borders Russia, Canada and Alaska, and therefore encompasses several different continents.
It is permanently inhabited by indigenous groups, including the Inuit, Saami and Siberian peoples in the far north, and towns and cities across the major islands and countries, like Longyearbyen in the Norwegian archipelago of Svalbard and Rovaniemi in Finland. With about 5% of the Arctic covered in small shrubs and flowering plant species, such as purple saxifrage, summertime here is particularly green, and makes a habitable home for land mammals like reindeer and foxes. It's also where, if you're lucky, you'll see polar bears.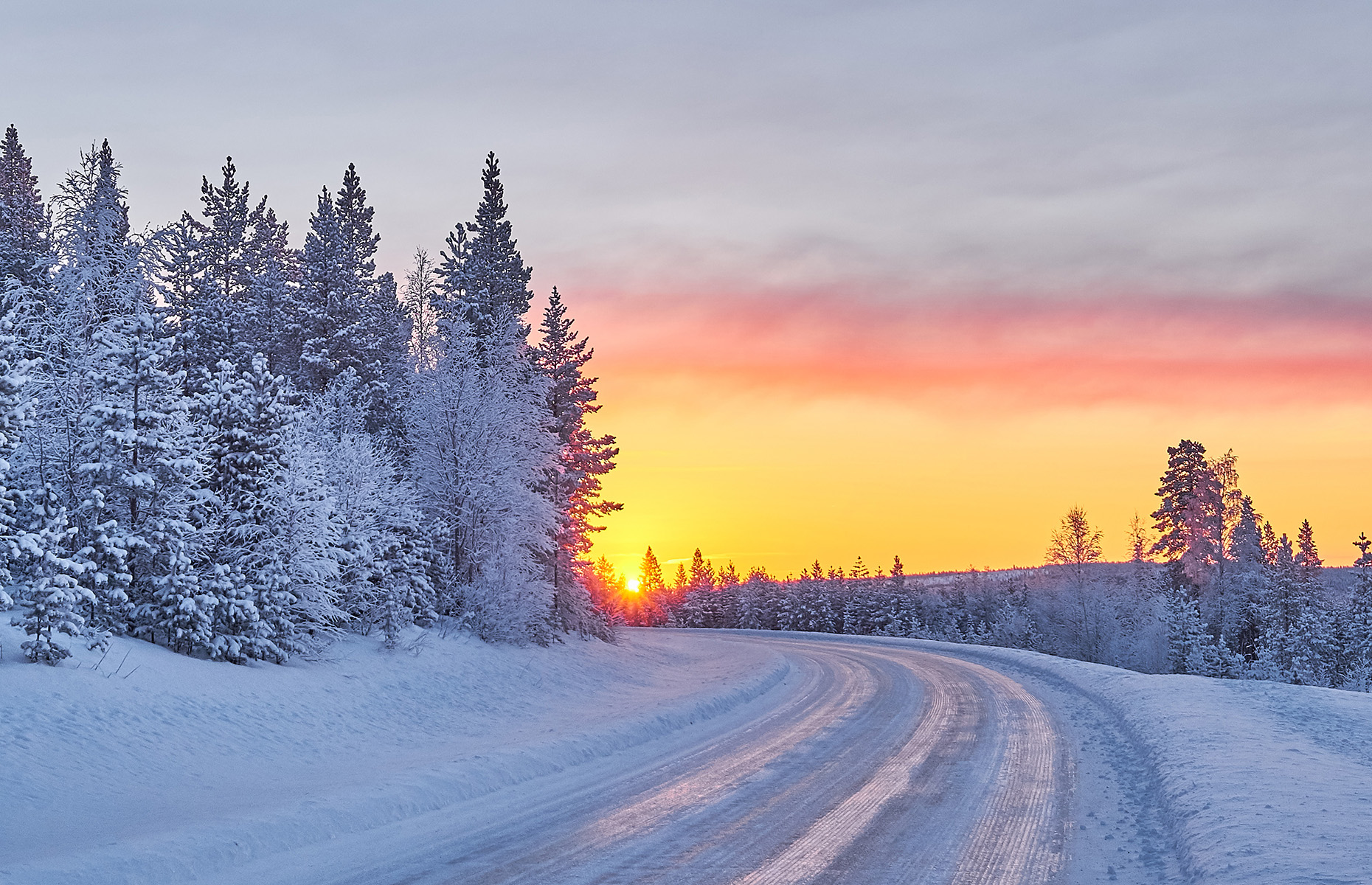 PhotoLoader/Shutterstock
What are the similarities?
These snowy realms are largely pristine expanses of terrain, where humankind has made less of an impact than anywhere else on the planet. During their winters, conditions are hostile for visitors, while in summer, the ice breaks up, allowing animal and human life to explore.
The poles both experience the midnight sun and constant daylight for part of the year, and 24 hours of darkness during winters. They both also have their own spectacular sky light shows: the northern lights (aurora borealis) and southern lights (aurora australis) – the latter more elusive due to the remote location.
Made up of tundra and ice, and surrounded by oceans, both destinations are rich in wildlife with staggeringly beautiful glaciers. Perhaps surprisingly, both polar regions are home to two of the driest deserts on the planet, totalling almost two million square miles combined.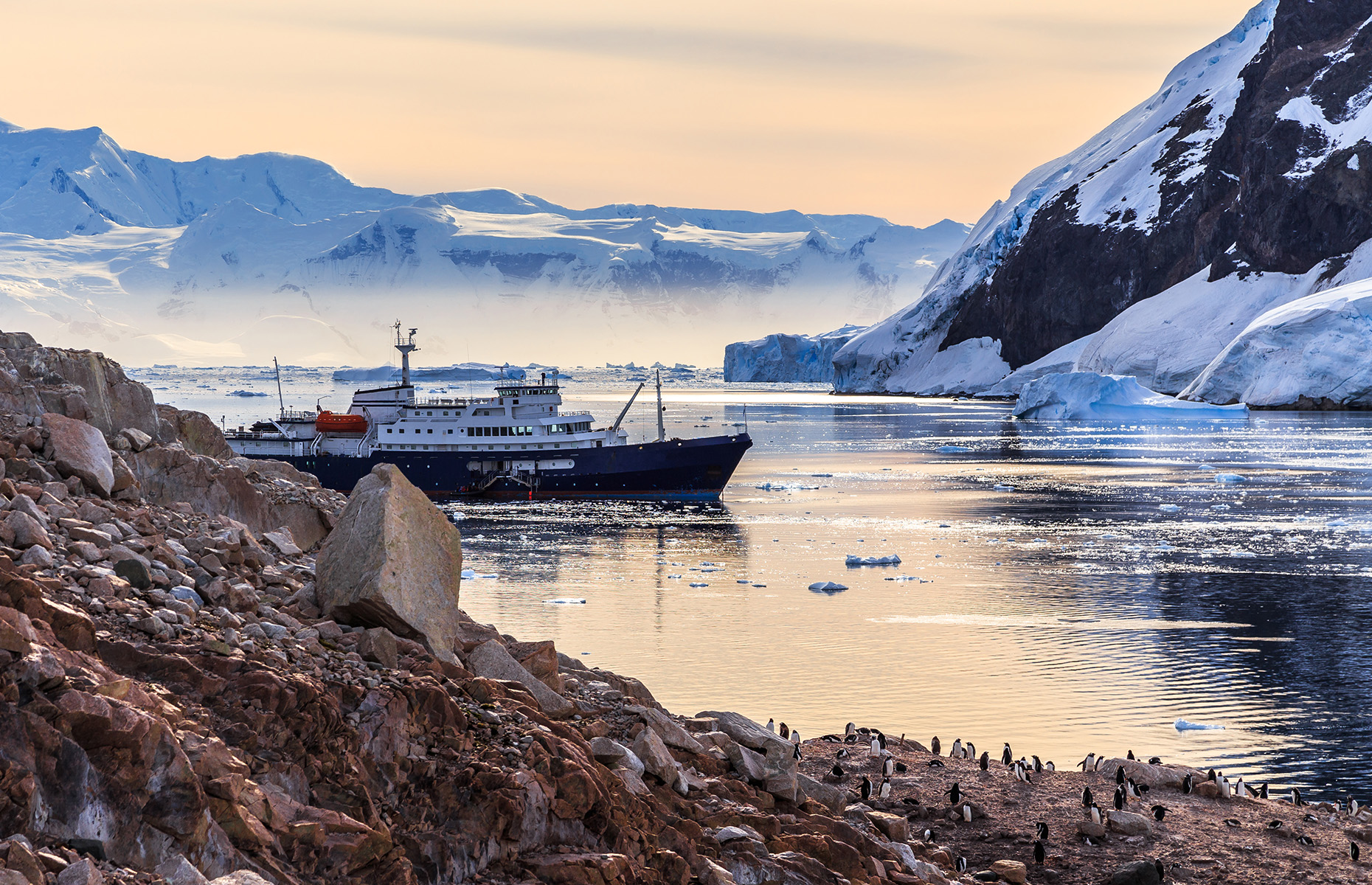 Vadim Nefedoff/Shutterstock
Trips to both territories these days are mostly taken on comfortable cruise ships in summer months, thankfully weather-proofing to some degree the extreme nature of such adventures. On polar expeditions, well-fed and warmly-wrapped travellers leave the main ships to visit land via Zodiac boats, though it's also possible to take longer, more adventurous and expensive trips to the permanently ice-covered poles themselves.
Which is best for icebergs & glaciers?
Antarctica is almost entirely polar desert, and as such its otherworldly whiteness is breathtaking. Though there are rocky plains and paths that wend between the seal colonies and penguin rookeries, it's the sheer desolate expanse of mountainous white terrain that is Antarctica's unique allure.
For icebergs and glaciers, Antarctica cannot be beaten, and sailing from point to point usually means passing stunningly translucent blue ice or snow-white sculptures. When summer comes to the Arctic though, the breaking off, known as calving, of glacial ice creates similarly intense blue and white tabular icebergs.
Depending on what time of year you travel, both Antarctica and the Arctic around Svalbard offer ice floes, huge icebergs, and pack ice. There'll often be a white bear or walrus up north, or a leopard or Weddell seal in the south taking rest on some of the smaller floes.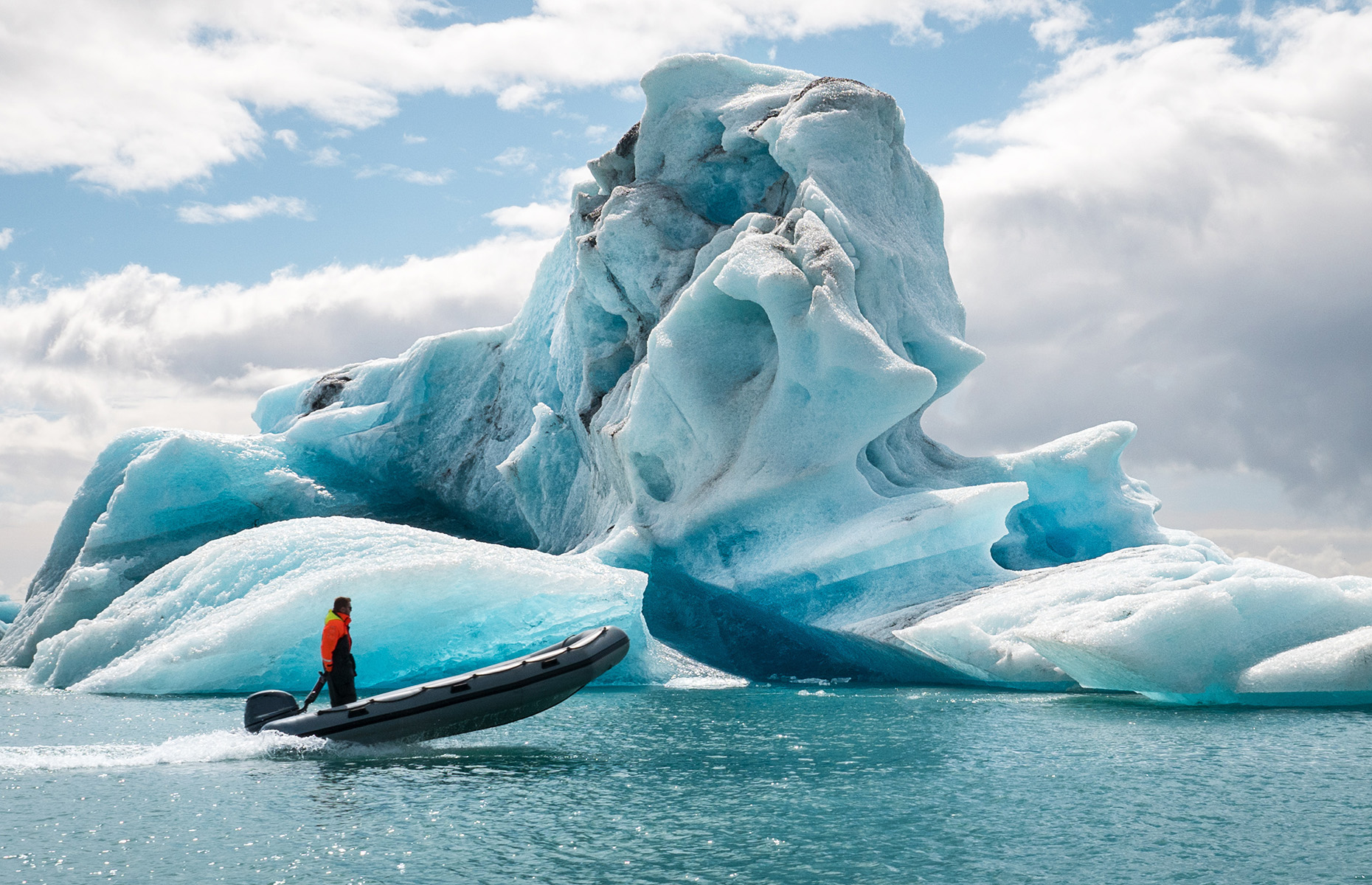 TobyG/Shutterstock
Which is best for wildlife watching?
For penguins: Antarctica
Antarctica's biggest wildlife draw has to be its penguins. Millions of pairs of Adelie, chinstrap, Gentoo, king and macaroni penguins breed in rambunctious rookeries all over the Peninsula and surrounding islands. The elusive emperor penguin is the only species which nests on the sea ice, and is much harder, and more expensive, to see. Added to these are wandering albatross, storm petrels, skua and other sea birds which nest there.
On expeditions here, you're almost guaranteed to see all five seal species: the Antarctic fur seal, elephant, Weddell, leopard and crabeater. Humpback whales can be seen diving into the deep krill-rich waters, and by the end of a ten-day trip you'll become almost nonchalant about the majesty of their flukes rising and disappearing beneath the surface.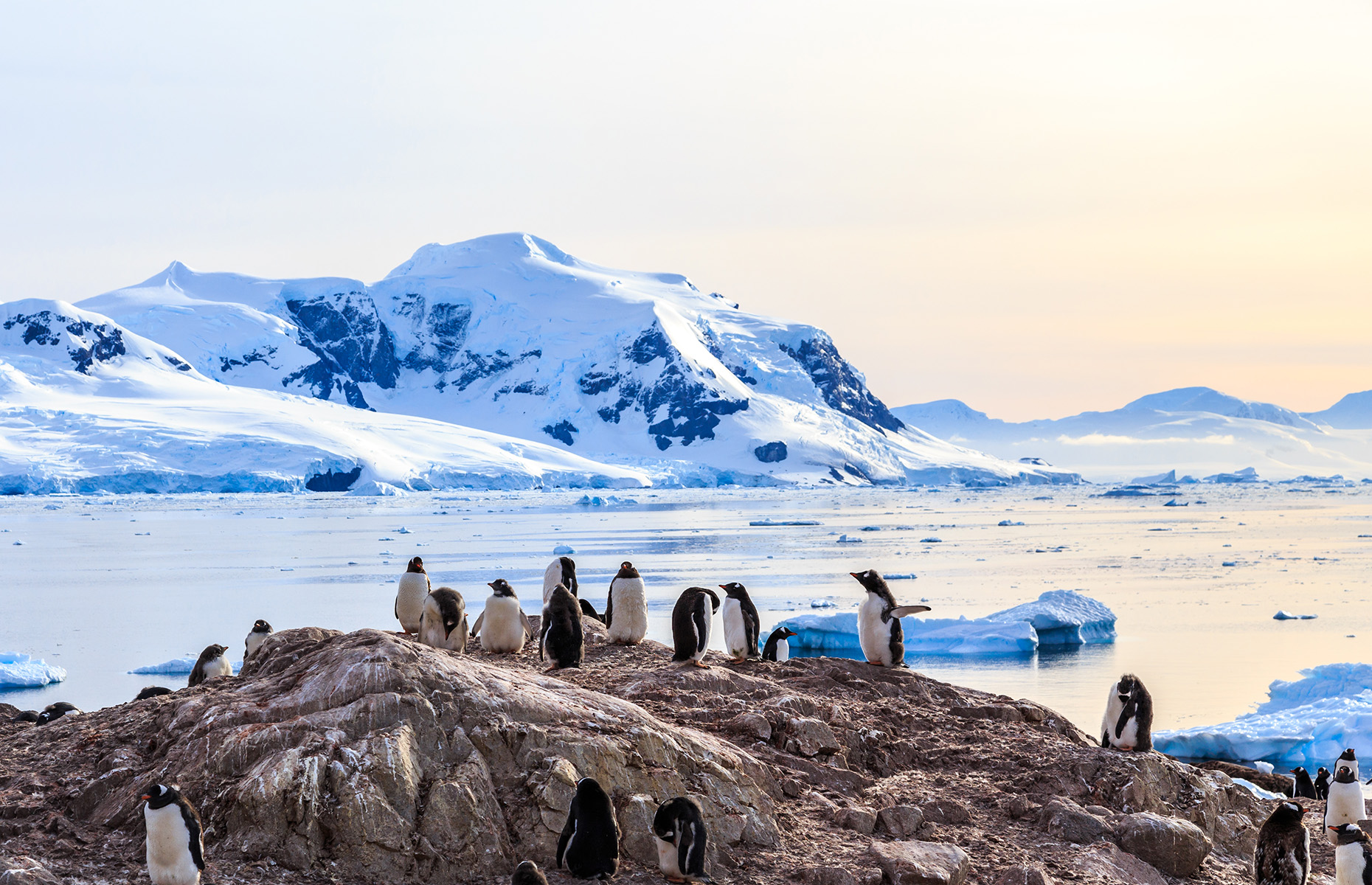 Vadim Nefedoff/Shutterstock
For polar bears & birdlife: the Arctic
The Arctic is famously home to the polar bear, and it's the reason most visitors travel here. On land, near Longyearbyen or further south in Churchill, Canada, the cream-coloured bear might be seen venturing near towns, yet it's at sea on the ice where it is most at home. The Arctic Ocean is rich with sea life, from walruses and seals to all kinds of whales, like narwhal and beluga.
On land, mammals such as wolves, foxes, hares and reindeer are commonly seen, while birds abound, especially in Svalbard. From pink-footed and barnacle geese nesting on the tundra, there are eider ducks and arctic terns. At the precipitous cliffs in Svalbard, Zodiacs will ferry you out to hear the cacophonous colonies of kittiwakes, guillemots and little auks which cover the crags and ledges. Most fun is watching puffins and their gallant but ungainly attempts to land on the water.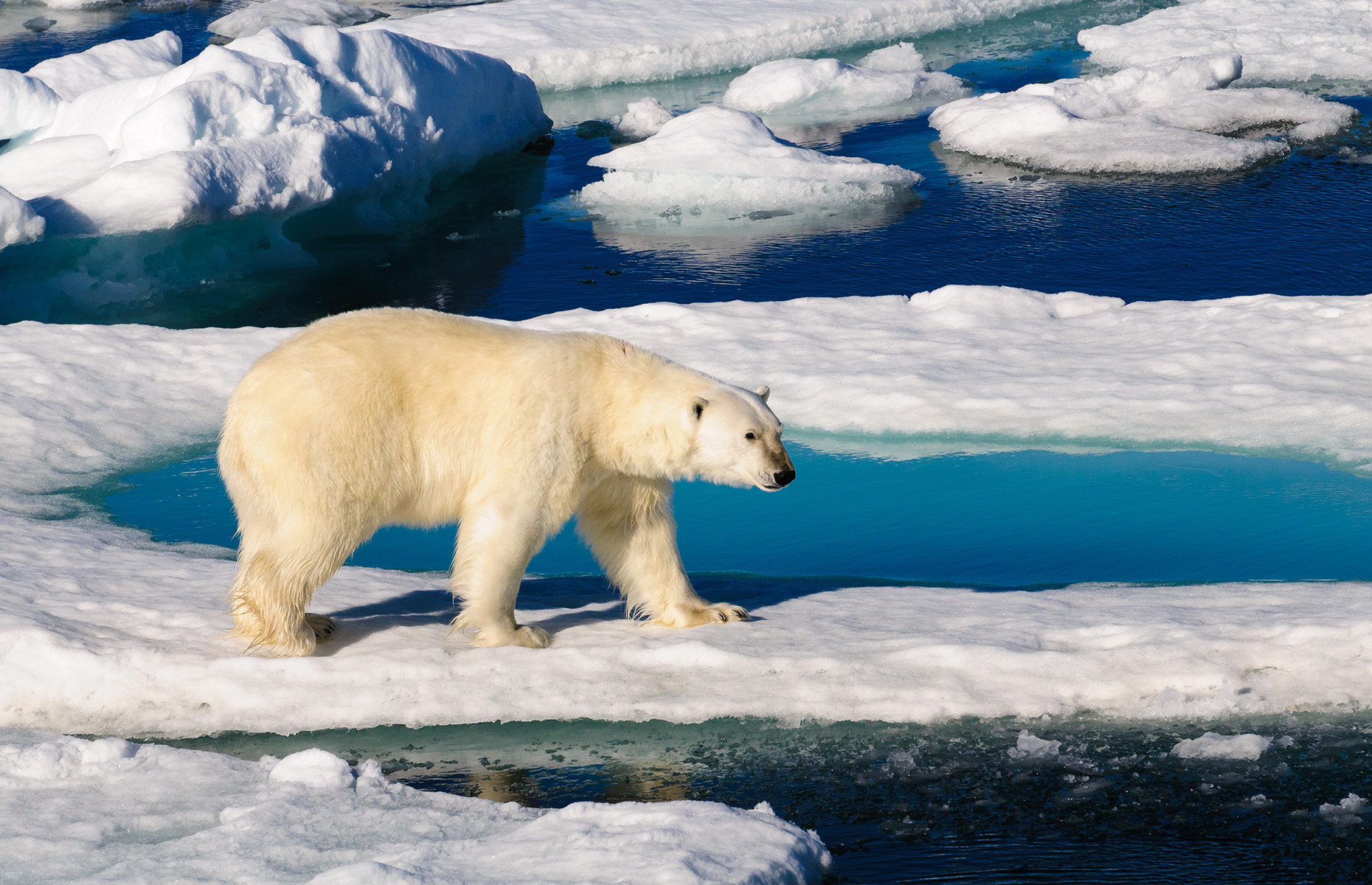 DonLand/Shutterstock
What activities are on offer in the Arctic vs Antarctic?
In both regions, it's all about the wildlife and landscapes, but there are more adventurous activities than you might think.
Kayaking, snow-mobiling and trekking are some of the most popular activities on Arctic trips. As it's easily reached from a number of cities you could combine it for a long weekend – try Reykjavík in Iceland, Helsinki in Finland, Oslo in Norway or Ottawa in Canada. Trips can include any number of pursuits from walking in ice caves and husky sledding in the high Arctic.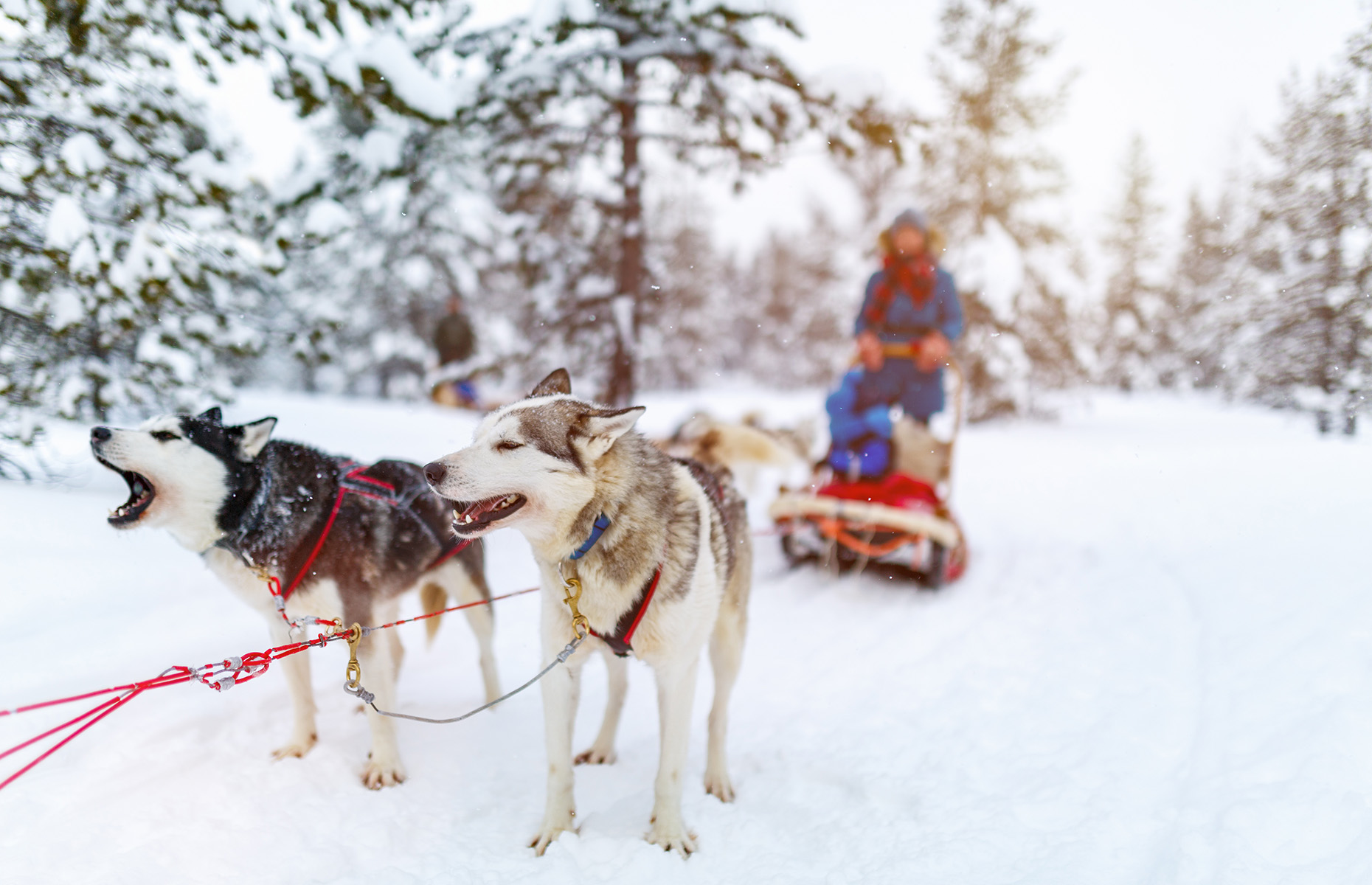 BlueOrange Studio/Shutterstock
Surprisingly, Antarctica is also popular with kayakers and even scuba divers. There are visits to historic Antarctic expedition sites, walking and – for the brave – camping overnight on the tundra.
Antarctica is often combined with a visit to Ushuaia in Argentina, and if you're going that far, you'll probably want to see Patagonia or Tierra del Fuego. South Georgia, the South Shetland Islands and the Falklands are also often included in longer cruise itineraries to the Peninsula.
How do I get there?
Let's face it, polar travel is probably the most expensive on our planet. And rightly so. In order to preserve these desolately beautiful terrains, numbers need to be limited, and great care has to be taken by the tour operators not to pollute or damage them. They both also require ships and crews of experts to get visitors there and back in safety.
Antarctica
Given Antarctica's remoteness, it is certainly the more difficult and usually more expensive of the two to reach. It also requires more time. A two-day sail from Ushuaia, on the tip of Argentina, takes you over the notorious Southern Ocean, and on to one of the world's roughest sea passages, the Drake.
If sailing isn't your thing, and money is no object, it is possible to take a flight and miss out the Drake Passage altogether, though some would say this is cutting out a major part of the adventure itself. From Australia and New Zealand, there are day flights which give you an aerial view of the landscape, and longer ship expeditions which visit the easterly Ross Ice Shelf, and one of the famous emperor penguin rookeries.
If you're doing this on a budget and have some time to spare, then waiting in Ushuaia for a reduced-price cancellation is the way to do it. Those not on a budget can enjoy helicopter flights into the hardest to reach wildlife areas as part of their trip.
The Arctic
For Europeans, the Arctic Circle is definitely the cheapest and easiest of the polar regions to get to. As Svalbard is part of Norway, flights from Oslo or Tromsø will take you on to Longyearbyen, where you can join a cruise or use the island of Spitsbergen as a base.
With many towns and cities within the Arctic circle in Finland and Norway, it's possible to see some of what the region has to offer without taking a more expensive cruise. However, if you really want to see the ice and the polar bears in their natural habitat, then a cruise is the best and only way to do it.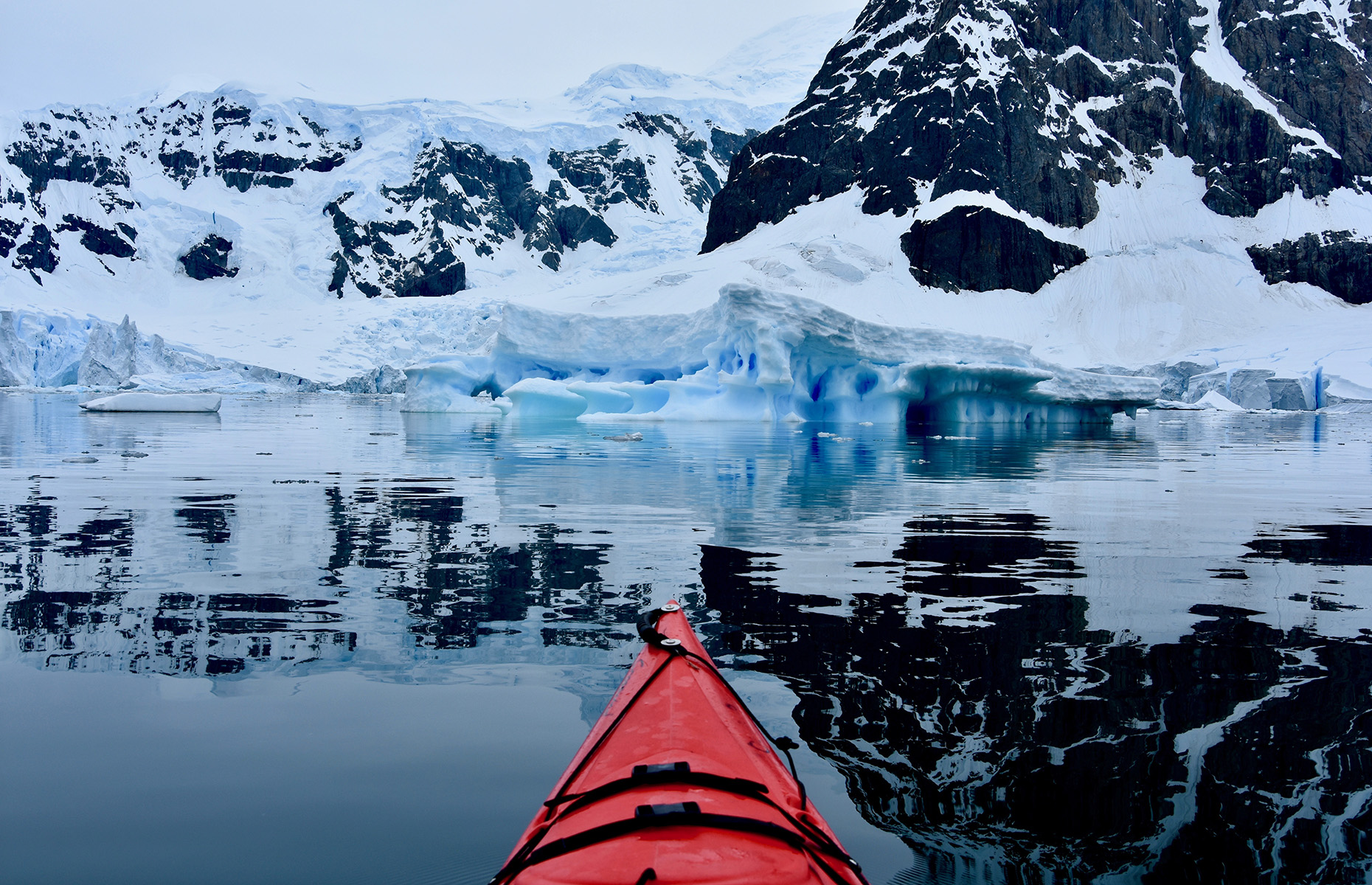 K Ireland/Shutterstock
Arctic & Antarctic tour operators
With a large number of companies offering polar travel, here are a few we recommend:
Aurora Expeditions
With a range of off the beaten track tours and activities like mountaineering, snorkelling and rock climbing, these pioneers of polar diving offer advanced divers the chance to see marine life and ice from below the surface.
Discover the World
For 35 years Discover the World has been specialising in ocean travel, including the Arctic and Antarctica. They have a range of trips, from those exploring the Northwest Passage to specialist photography tours.
Exodus
Encompassing both Antarctic and Arctic voyages, Exodus offers specialist photography and in-depth South Georgia trips, as well as options to camp, kayak, stand-up paddleboard and cross-country ski.
G Adventures
With several Antarctic itineraries covering South Georgia and the Falklands, Arctic trips include the 'Realm of the Polar Bear', as well as an 'Artic Highlights' tour which starts in Reykjavík and ends in Longyearbyen.
Hurtigruten
Known for its Norwegian coastal and northern lights tours, Hurtigruten also specialises in encounters with isolated Inuit communities in Greenland, as well as Svalbard and Antarctic itineraries.
Quark
With an unrivalled array of polar itineraries, Quark offers several "Fly the Drake" options, cutting the trip by four days, as well as tours to the legendary Snow Hill emperor penguins, and the Arctic North Pole and Northwest Passage.
Silversea
To see the polar regions in luxury, take one of Silversea's Antarctica cruises from Ushuaia, or any number of their Arctic and Greenland itineraries, aimed at self-confessed 'armchair explorers'.
What's the best time to visit the Arctic or Antarctic?
Antarctica
The season for Antarctica is shorter, with expeditions running from November to March. If penguin chicks top your Antarctic bucket list, head out earlier in the season – by February, they're already losing their fluffy down. If ice is the attraction for you, earlier in the season is best.
The Arctic
In the European summer, the ice melts, allowing ships to navigate the area around Svalbard. June to August are the best months for cruises, though there are trips from May through to September. However, during the Arctic winter, basing yourself within the Arctic Circle means all kinds of other adventures, including hunting for the northern lights, skiing and sledding.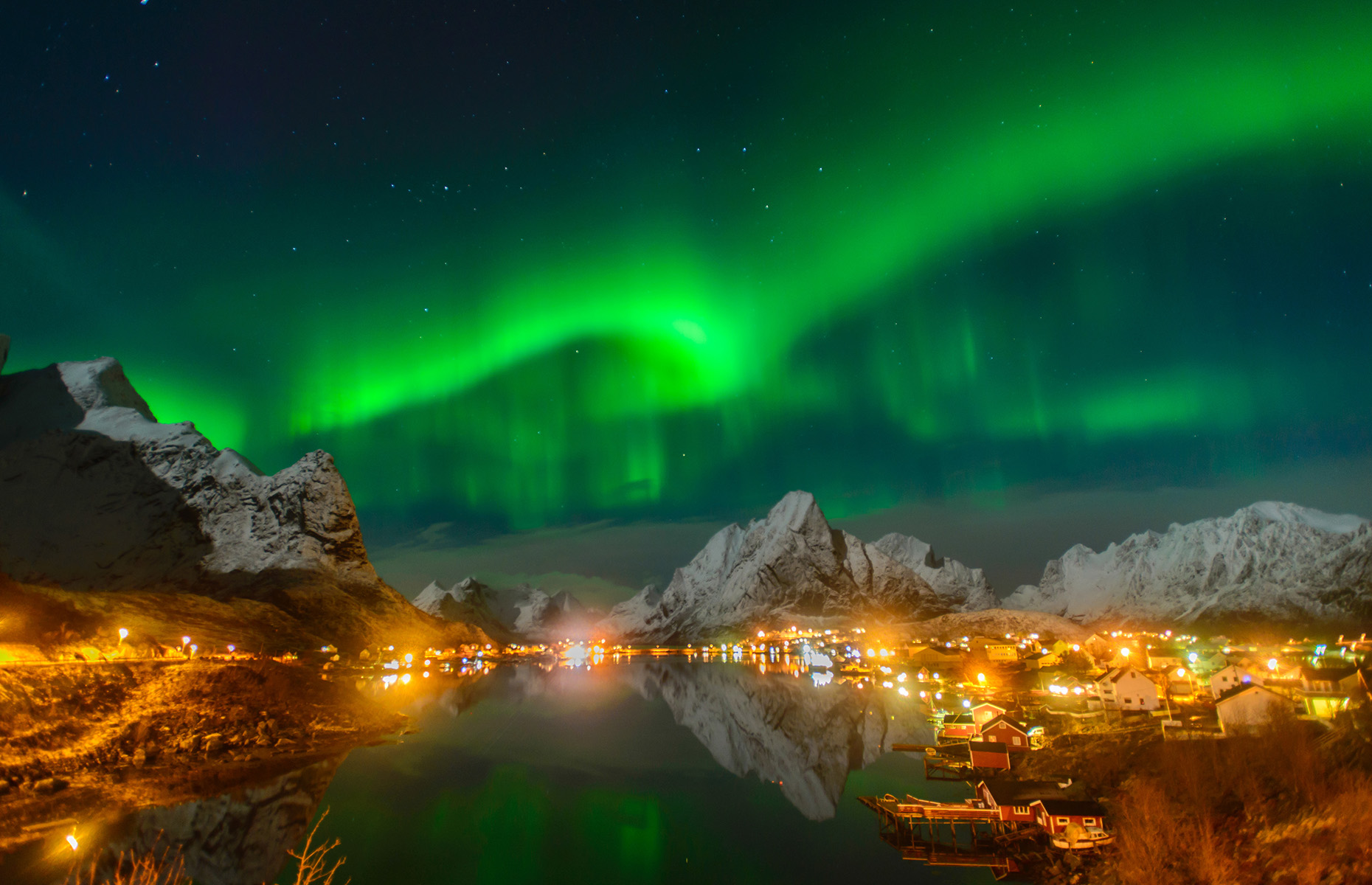 Supreecha Samansukamal/Shutterstock
Be the first to comment
Do you want to comment on this article? You need to be signed in for this feature