Unique Glasgow: a circular tour of the city on Clockwork Orange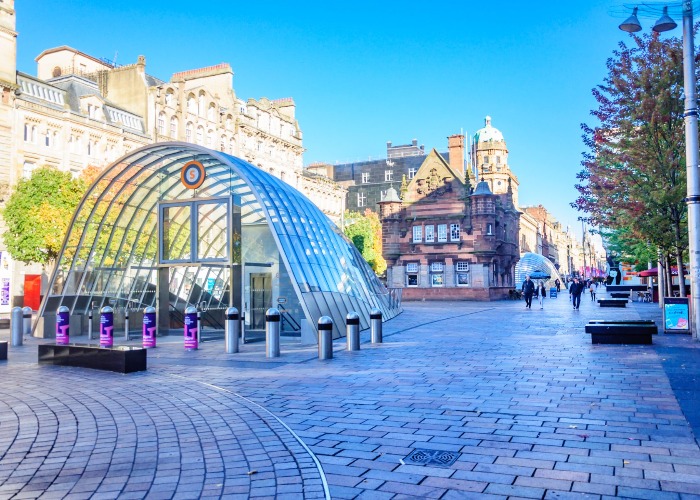 Get to know Glasgow's best shopping streets, historic quarters, hip hangouts and cultural spaces by taking a tour on its subway.
Since 1896, savvy Glasgow commuters have descended underground to swiftly traverse the sprawling city centre or whizz around the West End. A subterranean network of tangerine-coloured trains rumble around a loop of 15 city stations, earning the world's third-oldest underground system the affectionate nickname "Clockwork Orange". Travelling both clockwise and anti-clockwise every four minutes at peak times, the full circuit takes a mere 24 minutes to complete.
Santiago Castillo Chomel/Shutterstock
A £3 all-day Subway ticket allows unlimited travel between stops making it a cheap and efficient way to explore Glasgow. If you want to make the most of your time, this guide covers seven stops that offer diverse city experiences, from top attractions to hipster hangouts and even a few lesser-known local favourites.
READ MORE: Charming images of underground travel
1. St Enoch
Join the throng of bag-laden fashionistas pounding the streets of Glasgow's 'Style Mile', a series of city centre shopping precincts for every budget. Argyle Street is a favourite destination for high-street labels while those with deeper pockets gravitate towards the designer outlets of Buchanan Street. Sitting between the two is the ornate sandstone edifice of Frasers department store where retail traditions and attentive service from a bygone era are preserved within the elegant period interior.
Edinburghcitymom/Shutterstock
Secreted down some of the quieter streets are mural-clad walls and local treasures so well hidden many Glaswegians have yet to discover them. Take in a show at the quirky Sharmanka Kinetic Theatre or visit the nearby Britannia Panopticon, the world's oldest surviving music hall.
2. Shields Road
Facing the subway station, Scotland Street School is an architectural diamond among a rough of dilapidated warehouses. The building is one of Charles Rennie Mackintosh's best-known designs in the city and the only real reason to get off at this stop.
Claudio Divizia/Shutterstock
Completed in 1906, the former educational facility catered for the children of shipbuilding and engineering families on the south side of the city. Today, visitors can admire the distinctive trademark style of Glasgow's most celebrated architect. The free museum, which charts 100 years of Scottish education, is currently closed for an extensive refurbishment.
3. Govan
Reinvention has always been Govan's story, from its origins as a sacred site, to its central position in the ancient Kingdom of Strathclyde. The former rural settlement was later swallowed up in Glasgow's industrial expansion and its strategic position on the River Clyde birthed a shipbuilding powerhouse.
In the not-so-distant past, Govan had a reputation as one of the less salubrious parts of the city but ongoing regeneration has elevated it from a place tourists were advised to avoid to one of Glasgow's surprising new visitor destinations.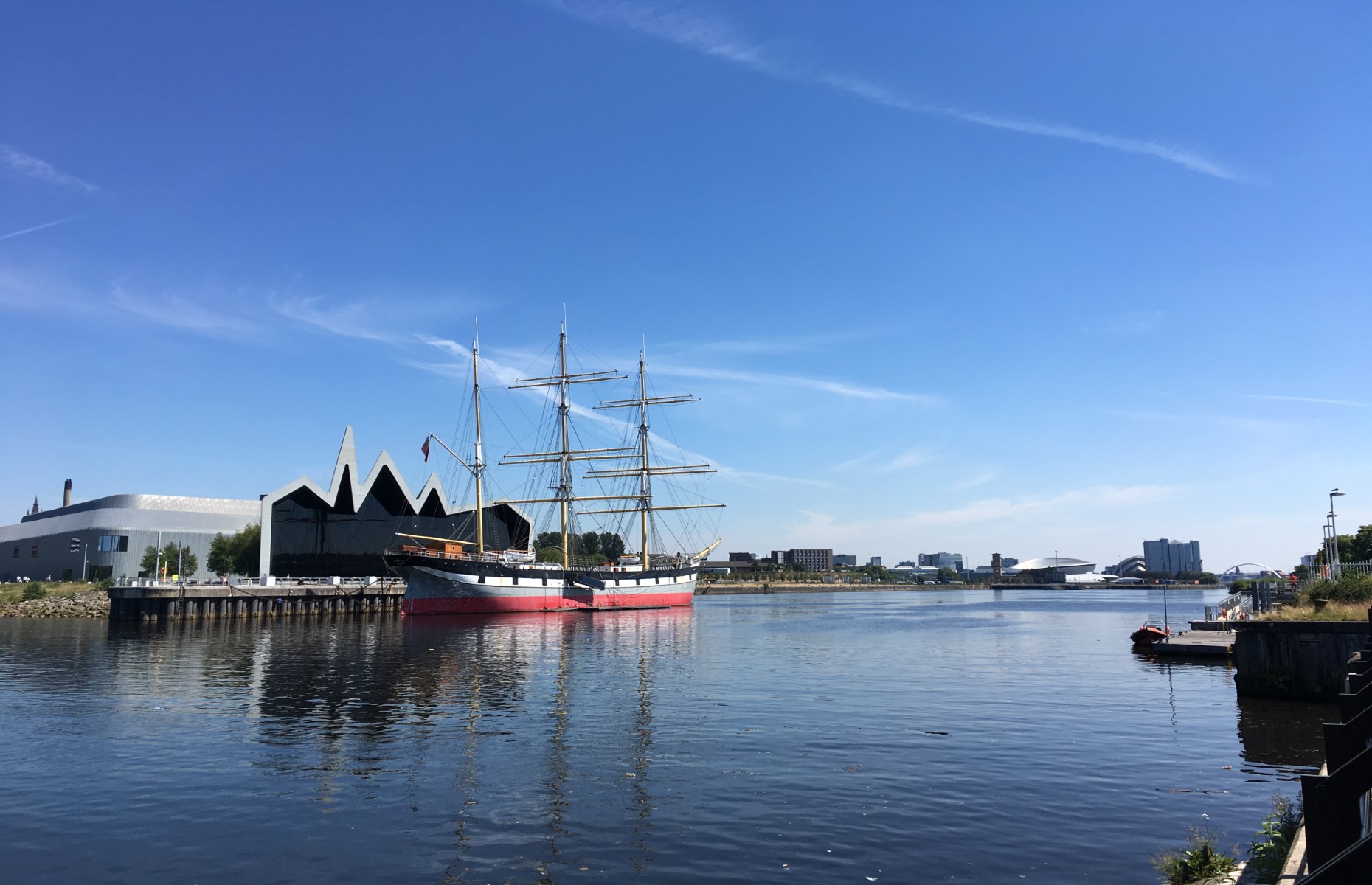 Alistair Leith/Shutterstock
The discovery of one of the finest collections of medieval carved stones in the UK at Govan Old Church now draws history lovers here in their droves. Just along the block, community museum Fairfield Heritage is packed with exhibits from Govan's heyday when it built some of the world's finest liners, steamships and naval vessels.
4. Partick
After the Highland Clearances many Highlanders and islanders migrated south seeking employment in the shipyards around Partick, a neighbourhood that continues to attract new generations of Gaelic-speaking settlers. The blend of Scottish cultures makes for a hospitable night out in the traditional drinking establishments peppering Dumbarton Road. Lively folk music drifts out of pub doorways and a friendly mix of clientele huddle around dark wooded alcoves, conversing in fast-paced Glaswegian patter and sing-song Hebridean lilts.
Start your 'sub-crawl' at the Thornwood Bar and finish at the Lismore, handily located next to Kelvinhall subway station.
5. Kelvinhall
Within walking distance of Glasgow's most popular (and free) museums, this is a must-stop for first-time visitors to the city. Lose a few hours in the 22 themed galleries within Kelvingrove Art Gallery and Museum or wander down to the glass-fronted Riverside Museum of Transport on the banks of the River Clyde and travel back in time on the antique subway cars.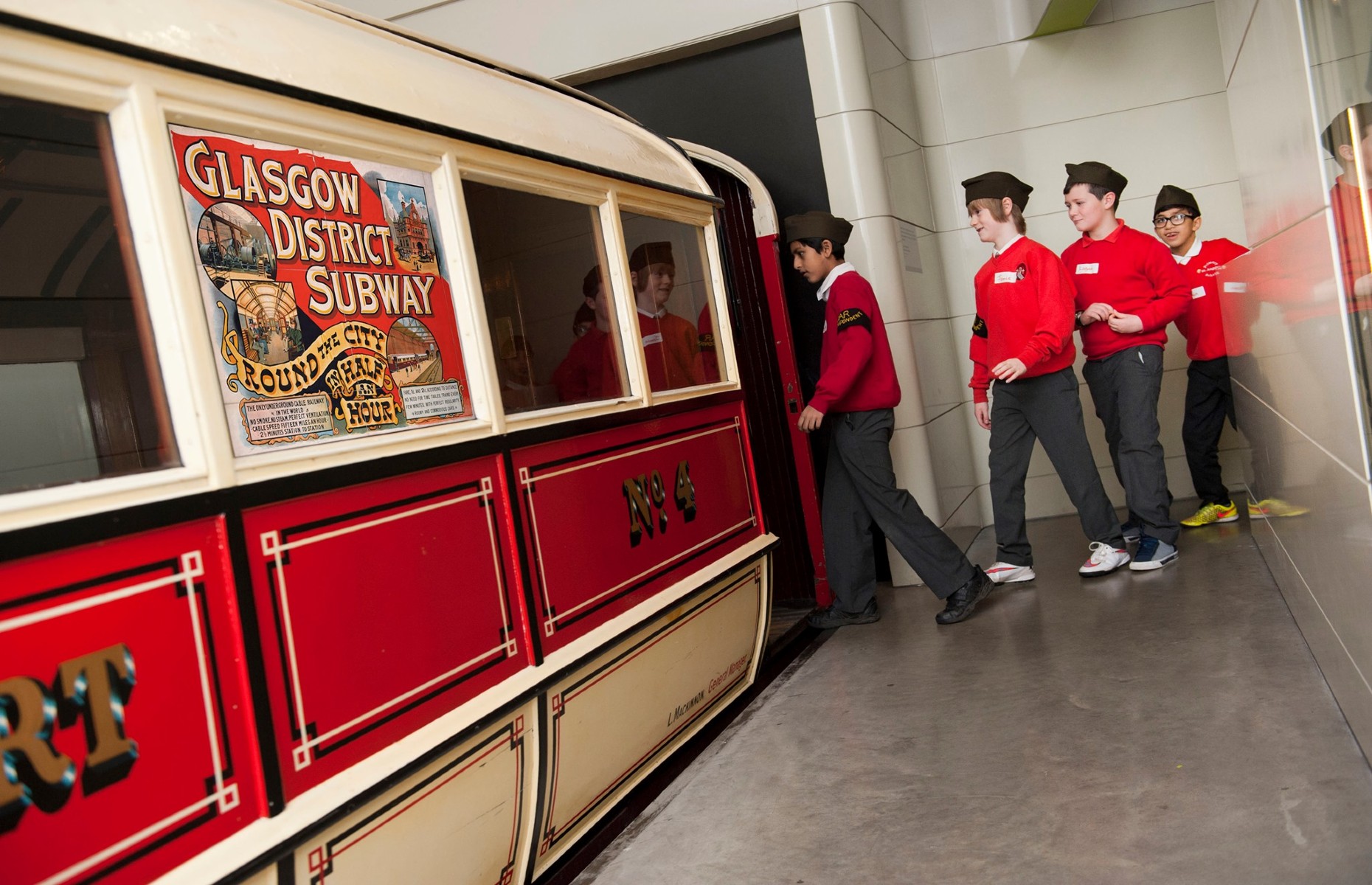 Riverside Museum/Facebook
For a more sedate experience, take a stroll around the 85 acres of Kelvingrove Park, an oasis of greenery in the West End. This urban sanctuary is just as popular today as it was with Victorians looking to escape the city clamour.
In the last few years, the Finnieston neighbourhood has undergone a hipster makeover, resulting in a range of trendy bars and restaurants setting up residence. At weekends the street food stalls at the Dockyard Social are a great place to hang out.
6. Hillhead
Ignore the familiar high-street names that greet you on Byres Road and follow those in the know down the discreet brick lanes that offshoot the main thoroughfare. There you'll uncover a cornucopia of independent bohemian boutiques and vintage emporiums neighbouring stylish bars and eateries. Dine on Vietnamese culinary classics below a rainbow of hanging lanterns in the offbeat Hanoi Bike Shop and don't miss Starry Starry Night tucked away in Dowanside Lane for flapper glamour and 1980s retro clothing.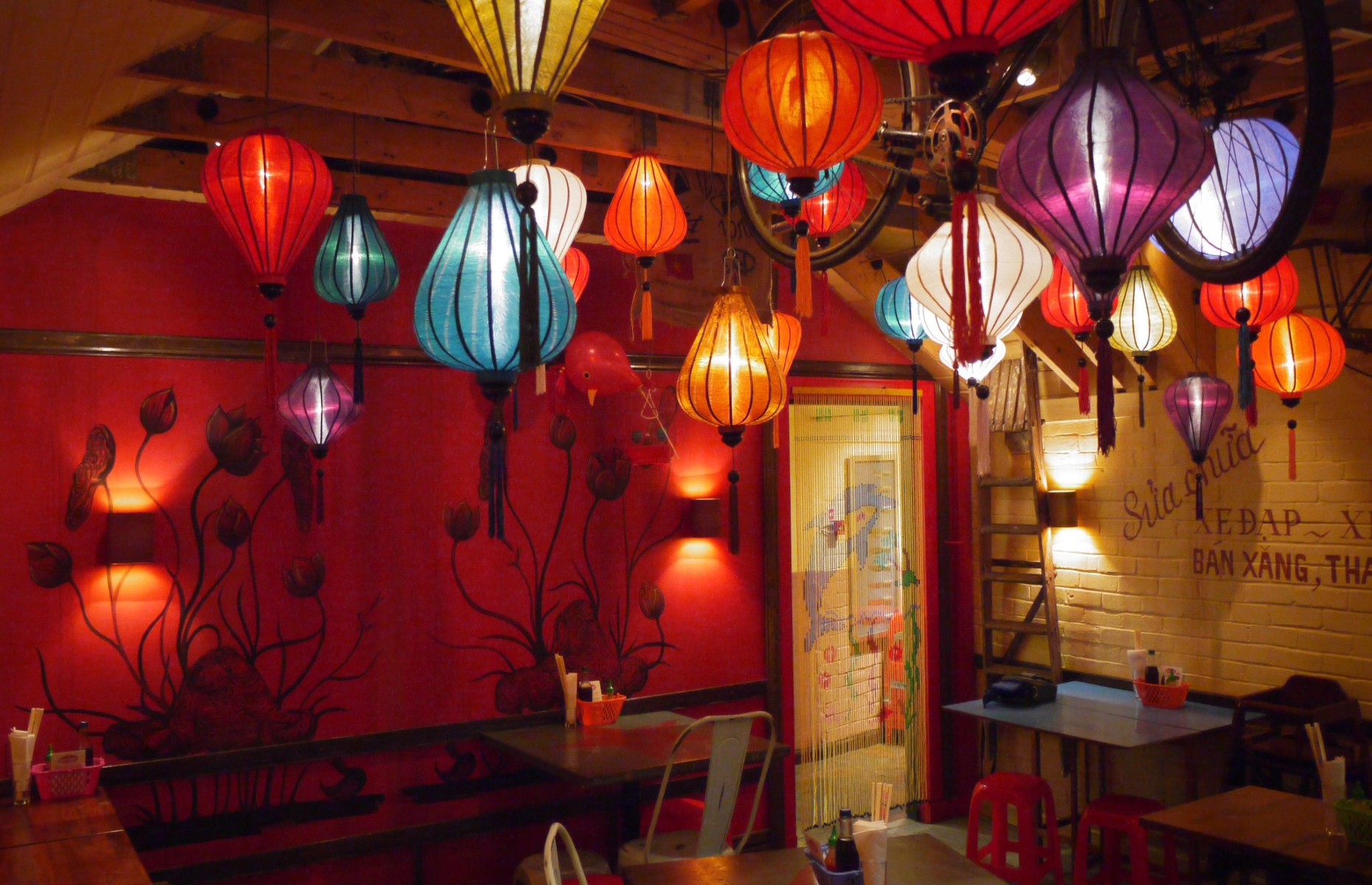 The Hanoi Bike Shop/Facebook
As dusk falls, the string of fairy lights over Ashton Lane burst into life, attracting revellers like moths. The pubs and restaurants aren't the only lures in this bijou hub, the Grosvenor Cinema (currently closed for refurbishment) with its plush seats and cosy auditoriums offers a luxury old-school cinema experience.
7. Cowcaddens
A 10-minute walk from Cowcaddens station leads you from the fringes of Chinatown to the acoustic buskers of Sauchiehall Street. Once there, the surrounding streets are punctuated with theatres, arts venues, concert halls and live music bars which all helped to seal Glasgow's recognition as a European Capital of Culture in 1990 and a UNESCO City of Music in 2008.
Finish your day at King Tut's Wah Wah Hut, a cult venue often rated as one of the best small gig venues in the world. Catch new artists and wannabe rock stars on the legendary stage, which may be tiny but has given rise to musical giants who frequently return to honour their roots.
For a bit more comfort, book a show at the Glasgow Royal Concert Hall where a regular line-up of household and superstar names perform in the prestigious auditorium.
READ MORE: A guide to Glasgow, Scotland's style capital
Lead image: Skully/Shutterstock
Be the first to comment
Do you want to comment on this article? You need to be signed in for this feature