Coronavirus and travel: what you need to know
Officially declared a pandemic by the World Health Organisation, Coronavirus, or COVID-19, has resulted in flights being grounded, travel plans cancelled and bans imposed on travellers entering nearly all countries. Most cruise lines have suspended sailings too. What do you do if you're currently trying to return to the UK? What does this mean for any future travels you already have booked? And what do you need to know when it comes to getting your money back or making an insurance claim? Here we take a no-nonsense approach to what the virus means right now.
Which countries are most affected?
This is a global pandemic with more than 1, 017,693 confirmed cases. Currently the countries with the most cases are the USA, Italy, Spain, Germany, China and France. As we write the UK is the 8th most-affected with 34,173 people diagnosed.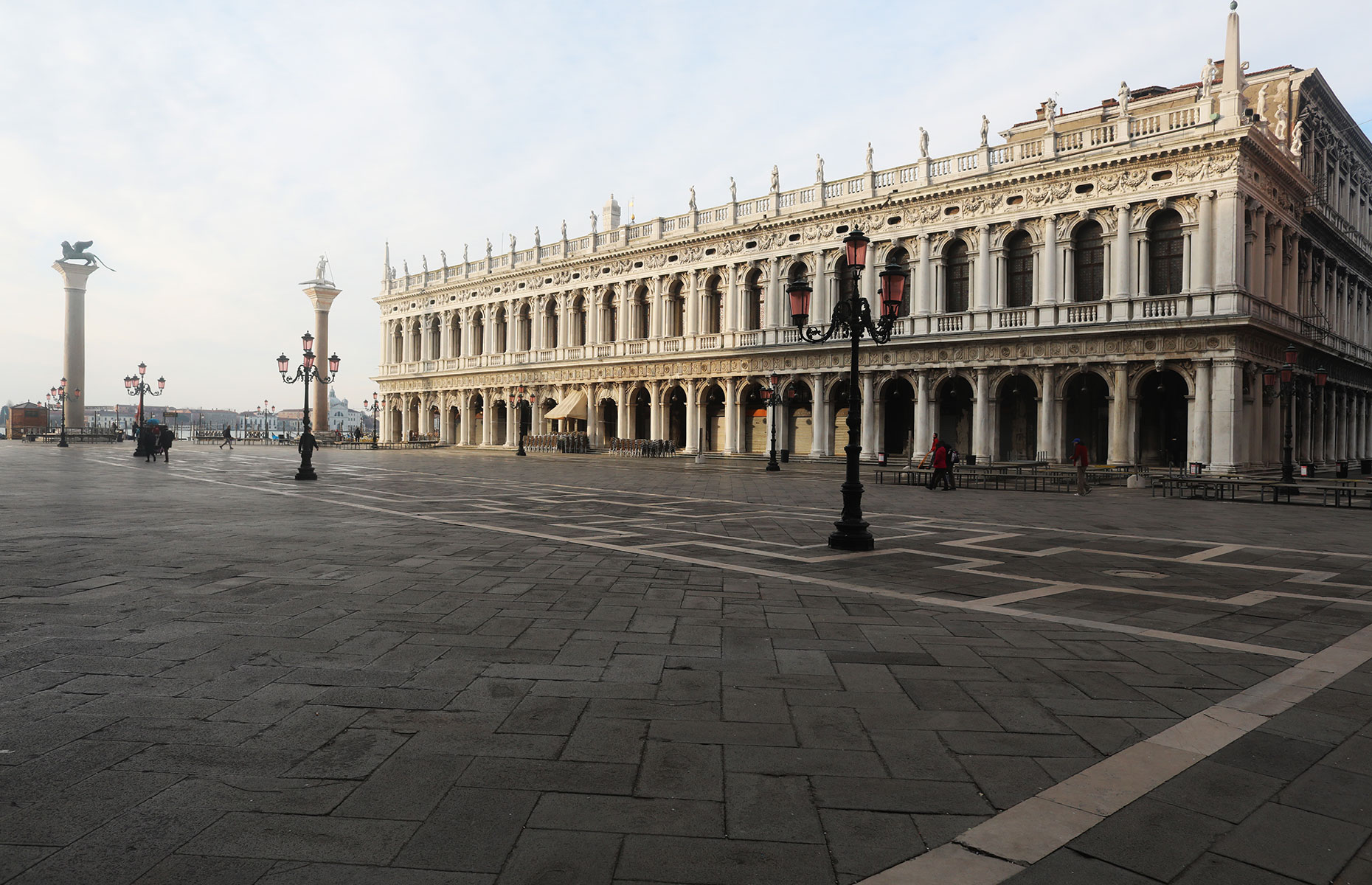 Marco Di Lauro/Getty Images
The situation is ever-changing, though, and you can see the latest statistics here.
What to do if you're currently abroad
On Monday March 30 the UK's Foreign Office announced new measures to bring the many tens of thousands of British tourists stranded abroad home.
It's expected there will be £75m to charter special flights from countries where commercial routes are unavailable.
British Airways, Virgin, easyJet, Jet2 and Titan are among the airlines involved.
Flights will start this week.
Where commercial routes are available airlines are required to assist passengers who are returning. This includes allowing them to change tickets between carriers and offering fares at a reasonable cost. The advice is not to wait and you should book your ticket home as soon as possible.
Where commercial routes have stopped, special flights will be laid on, promoted through the UK embassy within the country and on the FCO's travel advice website. You will have to book directly through a travel management company. (As soon as more details are released we will publish them here).
Prority will given to the elderly and anyone with pressing medical needs.
Travel restrictions and remaining flights to the UK
Many governments are imposing travel bans and restrictions. That can mean turning away travellers arriving from, or having visited, specific countries, with many destinations closing borders completely.
The majority of countries that don't currently have outright travel bans in place are requiring people to self-isolate for 14 days on arrival.
Here's the latest advice for travel to and from the EU, the UK and USA, followed by other countries, listed alphabetically.
Europe: The European Union has confirmed a 30-day ban from March 17 on all but essential travel to its member states. The ban affects travel from other countries but not the UK. Non-EU countries Iceland, Liechtenstein, Norway and Switzerland are also exempt. In practice however it's currently very difficult to enter European counties if you're a UK citizen without significant paperwork.
UK: The Foreign & Commonwealth Office (FCO) is advising against all but essential international travel – and there's an increased risk of travellers becoming trapped overseas. They took the unprecedented decision in light of countries closing their borders and imposing travel restrictions and quarantine periods.
USA: A travel ban is in place between the US and Europe. Travel from 26 countries was banned for 30 days from March 14, extended to include the UK from March 16. It was announced on March 18 that the border between the USA and Canada is to be closed to non-essential traffic.
Albania: All flights have been suspended to and from Albania. There is one exception and that's a service from Tirana to Istanbul.
Algeria: Air and sea travel to and from Europe suspended as of March 19. If you're currently in Algeria and trying to get home, this is the Twitter account to follow with further details.
Australia: Options for leaving Australia are limited: British Airways flight BA16 (Sydney-London) is running until April 8. If you're in Australia currently register your details with the High Commission and check the latest advice FCO here.
Argentina: International flights are suspended for 30 days from March 12. Borders are closed to everyone except citizens and resident foreign nationals. There is a nationwide quarantine until midnight on April 12. There's more information about returning to the UK here.
Bahrain: Entry is limited to Bahraini citizens. There are daily return flights currently from Bahrain to London Heathrow and more information is available here.
Bangladesh: Visas on arrival suspended until March 31. Visitors arriving on the No Visa Required certificate will be placed in government quarantine for 14 days unless they have a medical certificate. Limited public transport is available and almost no flights.
Belize: The border and the airport are closed and there is no exit for foreign nationals. If you're in Belize send your details to the British High Commission.
Bhutan: Foreign tourists have been banned from entry.
Canada: Entry banned to foreign nationals. US citizens are also barred for the first time since 9/11.Boats and cruise ships carrying more than 500 people will be banned from docking at Canadian ports until July 2020. Only Toronto Pearson, Montreal Pierre Elliott Trudeau, Calgary International Airport and Vancouver International Airport are operating international flights.
Egypt: All flights to and from Egypt suspended until April 15 and the final flights to the UK have departed. If you need assistance there are more details on Twitter and Facebook.
Georgia: All flights to and from Georgia are suspended with the exception of repatriation flights. There is one confirmed Georgian Airways flight Tbilisi-London-Tbilisi on 4 April however. More details here.
India: Ban on entry to all travellers. All existing visas and e-visas are invalid until April 15. If you're in India and need help returning to the UK then you should email your details to Conqry.Newdelhi@fco.gov.uk.
Indonesia: Commercial flights are still running but their numbers are dwindling. Find out more about returning to the UK here.
Japan: UK citizens can't enter Japan under the visa waiver scheme until at least the end of April. Direct flights back to the UK are still available and you should return immediately.
Jordan:All commercial flights have been suspended. If you're in Jordan there are more details about returning home here.
Kuwait: Non-Kuwaitis are banned from entry until further notice and there are no commercial flights out of the country. If you're in Kuwait there are more details here about what to do.
Lebanon: Borders are closed, with a review due on April 12.
Macao: All travellers who are not residents of Macao, Hong Kong, Taiwan or mainland China will be denied entry.Transit via Macao airport is no longer possible. Some flights are available back to the UK via Hong Kong.
Madagascar: All international and regional flights suspended until further notice. Cruise ships will not be permitted to berth in Madagascar's ports for 30 days from 15 March. There is currently no way to leave the country.
Malaysia: Flights out of the country are very limited. One Malaysian airlines direct flight from Kuala Lumpar to London Heathrow is currently still operating and there is a Qatar Airways flight too . Check the FCO's page for more advice.
New Zealand: Transit via New Zealand is no longer possible but there are commercial flights available currently, including via Malaysia. Check the FCO advice for the latest.
Oman: Only Omani and Gulf Cooperation Council (GCC) can enter the country. There are no flights back to the UK. If you're stranded you should continue to contact your airline for support.
Pakistan: International flights are suspended until April 4. If you're in Pakistan then check the FCO website for further updates.
Philippines: Travellers from affected countries, including the UK, are banned from entry. Check the UK in the Philippines Twitter page for updates, including a list of approved public transport and updates on flights.
Qatar: From March 16 and for at least a fortnight, no international travellers – including those with a residence permit – can enter the country. Transit passengers are being allowed through but flights are very limited.
Russia: Almost all foreign citizens are banned from entry from March 18 to May 1, excluding those with permanent residency. Visa extensions have been granted for those nationals who are in Russia at present but cannot travel back to the UK. Contact your airline immediately as the number of flights from Russian airports is being reduced and the situation is changing by the hour.
Sri Lanka: Flights into the country are suspended. If you're trying to leave, Sri Lankan Airlines have one last flight leaving on 7 April to London, before services are suspended until April 21. Check the UK in Sri Lanka's Twitter page for details. Visas for visitors in the country will be extended until 12 May.
Tanzania: Flights are still available to the UK via Ethiopia. Check the FCO for the latest.
Thailand: There are very limited circumstances in which foreign nationals will be admitted to the country. Flights out are increasingly limited. Check the UK in Thailand's Facebook page for the latest information in addition to the FCO's advice.
Turkey: All passenger flights are suspended. Travellers currently in Turkey are advised to leave as soon as possible. There are currrently flights available via Doha and Minsk.
UAE: (United Arab Emirates including Dubai and Abu Dhabi) The UAE authorities announced on March 23, that all passenger flights, including transit flights, will be suspended within 48 hours. If you're in the UAE you should contact your airline asap and check the FCO's latest advice.
Vietnam: Authorities have introduced visa bans and compulsory quarantine for all non-residents. Flights out of the country are very limited to all destinations.
What about travel insurance?
I've booked a holiday and I've got insurance. What do I need to check?
Travel disruption: Many policies will only cover cancellation costs and other claims relating to Coronavirus if you have also purchased a travel disruption add-on.
Curtailment: This part of your policy covers you should you have to cut your trip short. In the current situation, your insurance may cover travel home if now a
The current FCO warning against all but essential travel means that UK travellers should be covered for cancellations if they already had an existing policy – but only for imminent travel.
When cancelling a trip in light of the travel bans and warnings, the airline or travel company you booked with should be your first port of call.
I want to book a holiday in the future. What do I do?
We highly recommend reconsidering any travel plans in the coming months. Should you choose to travel in spite of the FCO warning against all but essential travel, it's likely you won't be covered – and the same applies to trips booked after the warning was issued (March 17).
Many insurance companies are also restricting cover in light of the pandemic. The Post Office, for example, has said that additional Natural Catastrophe and Terrorism and Enhanced Trip Disruption cover will not encompass claims relating to Covid-19 if purchased from or after March 11.
It's also suspended sales of new policies, as have 35 other providers including LV=, Admiral, Churchill and Direct Line.
Check with your individual provider for the latest details.
Can I change my booking?
It's worth asking
Even if your terms and conditions say that you can't change a flight, ferry crossing, coach journey or cruise (see section on cruising, below), then it's worth getting in touch with the airline or operator because many companies are offering increased flexibility, for example fee-free changes and cancellations.
British Airways, for example, is offering free changes on all flights booked before, or departing up to, May 31. Other airlines with similar flexibility including KLM, Norwegian and Ryanair.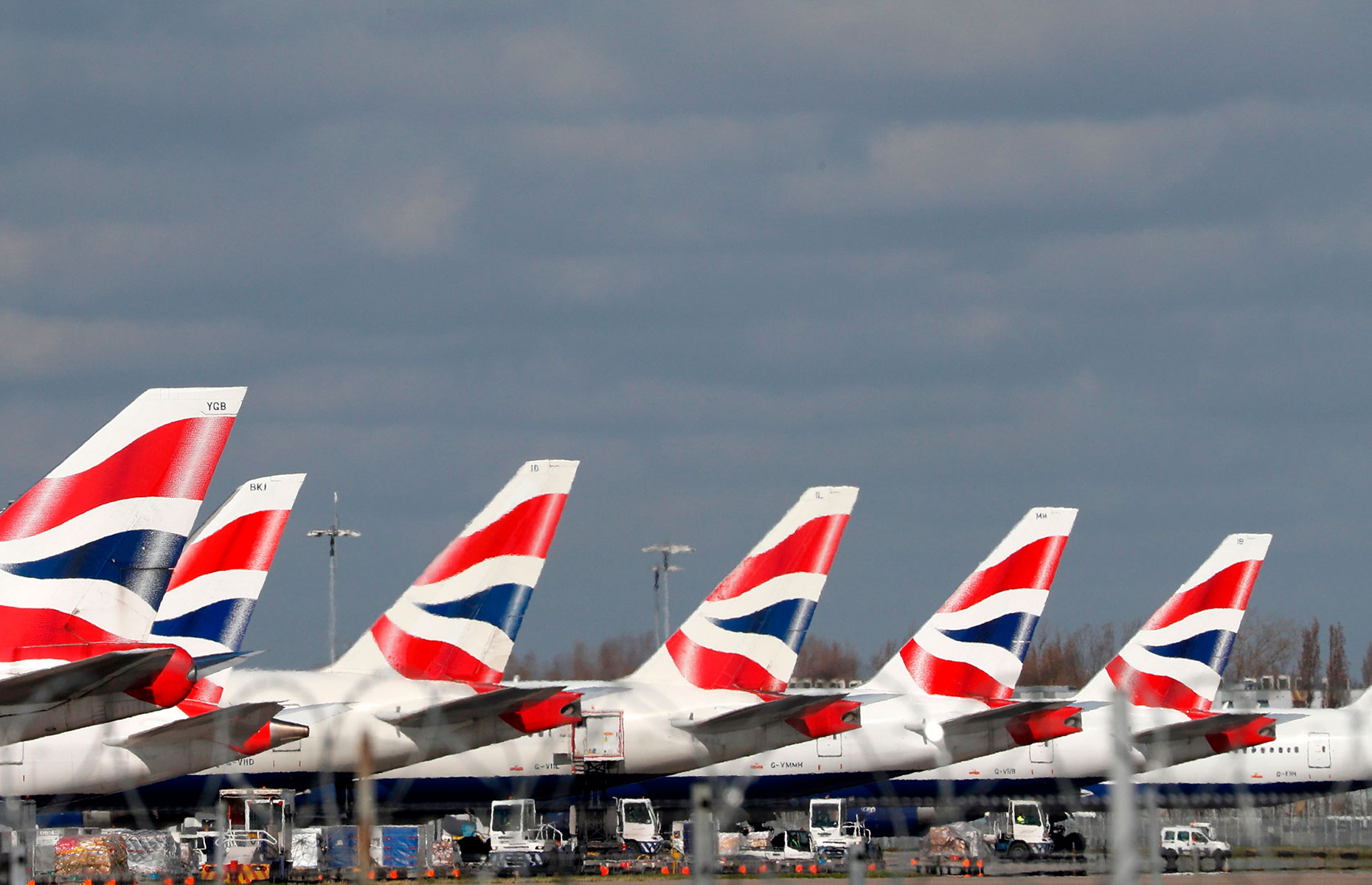 ADRIAN DENNIS/AFP via Getty Images
If you've booked with a travel agent
They should be able to offer assistance in helping you to rearrange a trip, if necessary. Though if your trip isn't imminent – i.e. within the next couple of months – normal booking conditions are likely to apply, and changing, cancelling or missing payments on a booking could incur penalty charges.
If a travel company hasn't cancelled or isn't offering refunds, your travel insurance should cover those costs due to the current FCO warning – but check with your individual insurer, and read through our section on travel insurance, above.
Should I rebook or accept vouchers?
It's completely up to you, but generally the safest option is to rebook or accept a refund, depending on the individual carrier conditions and/or your travel insurance policy.
Taking vouchers is a risk because, if a company goes bust in the meantime – a possibility with tour operators being badly hit by the disruption and travel bans – they would become worthless.
Cruising
The FCO is advising that over-70s shouldn't cruise, while the US State Department is recommending no US citizens cruise, especially those with underlying health conditions. It also recommends a 14-day period of self-quarantine for anyone disembarking a cruise.
Many destinations are also banning cruise ships from docking and passengers from disembarking, adding extra uncertainty.
Many operators are taking the unilateral decision not to sail, offering full refunds or enhanced credits to be used against a future sailing. Flexible cancellation and rebooking policies are also being implemented.
Here's the latest news from some of the main cruise companies: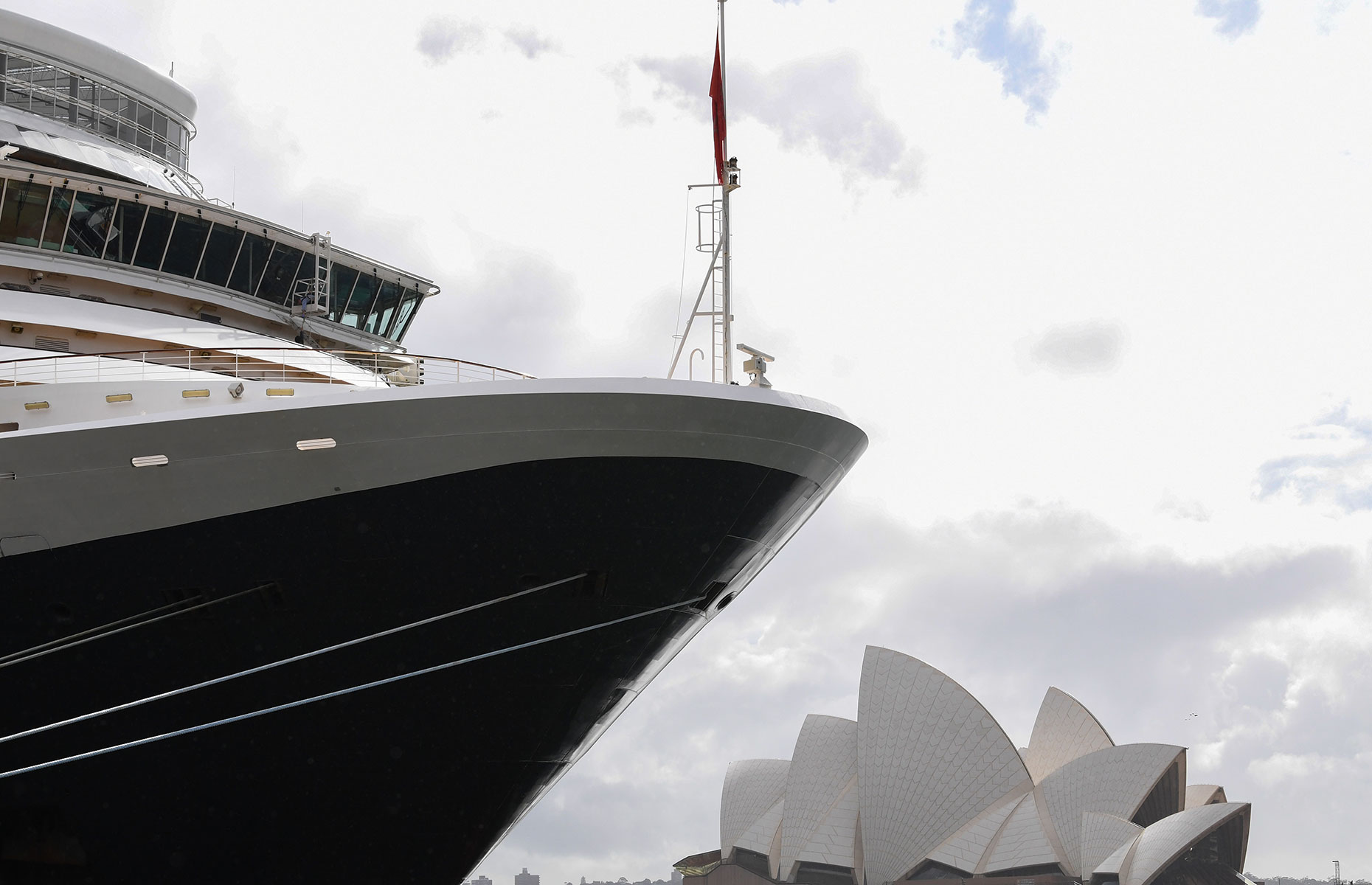 James D. Morgan/Getty Images
Be the first to comment
Do you want to comment on this article? You need to be signed in for this feature